Parking, Concerts & Ticketing FAQ
Parking
Parking fees are charged per-vehicle when entering the facility. General parking tickets may be purchased in advance in packs of 10 tickets for only $50.00. Each pack contains 10 tickets good for any day of the 2017 seasons except Breeders' Cup November 3rd & 4th. Discount parking tickets are not valid for concert parking.
Concerts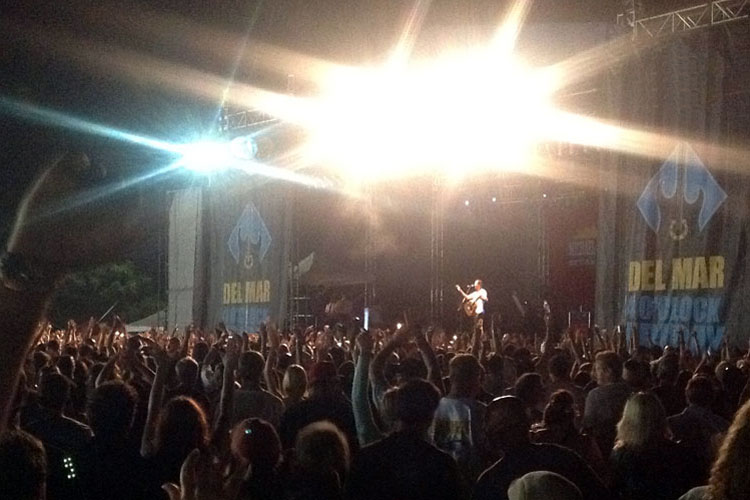 Concerts are limited to ages 18 & up.
Concerts are free with your paid admission and there is no need to order admission in advance. Admission never sells out; simply pay as you walk through the gate. After the last race concert admission is $20.00, cash only. Concert area is standing room only - no reserved seating is available.
Please note: Pre-paid tickets, complimentary ticket and Season Passes are not valid after the last race.
Concerts begin shortly after the last race of the day. Please check the condensed programs to see approximate last post. Programs are uploaded generally the morning prior to race day.
For more information, visit the Concert Information page and the concert line-up.
Gift Certificates
Gift certificates can be purchased in amounts of $15.00-$250.00 and can be redeemed for Reserved Seats, Tables or Admission Tickets. Gift Certificates can be redeemed online or by mail.
Returns
We are unable to make ANY changes to an online order once it has been placed. If you discover that you have purchased something in error you will need to return the tickets to us for a refund and place another online order to select the correct tickets.
If a refund is desired, seat and table tickets must be returned to (and received by) the ticket office at least 24 hours prior to the event day. To return seat or table tickets left in Will Call or print-at-home, contact and receive confirmation from the ticket office at least 24 hours prior to the event day.
Returned table tickets are subject to a 20% service charge. Admission tickets are non-refundable, but are good for any day of a single season except Opening Day. Please send tickets back by regular mail. If time is a concern please use USPS Express or Priority mail as appropriate. Other shipping methods such as FedEx and UPS sometimes experience delays in reaching the Ticket Office and may not be refundable.
Inclement Weather
Del Mar is an outdoor facility and does not cancel racing due to rain. Reserved Seats and Trackside Dining Tables are located outside and may get wet when it rains. In the event of rain we will try to make alternate seating arrangements (based on availability) however refunds and rain checks are not offered for inclement weather.
Frequently Asked Questions