General Ticket Information
Thank you for a wonderful season. Opening Day of the 2016 Summer Season will be Friday, July 15.
The Online Ticket Office will reopen May 13, 2016.
Browse

Seating Options
Not Sure Where to Start?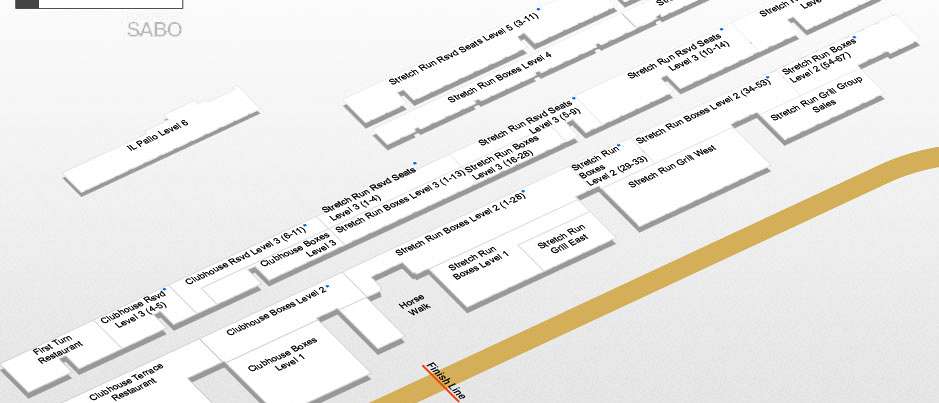 View our Grounds Map
Our grounds map shows a birds-eye view of the entire facility.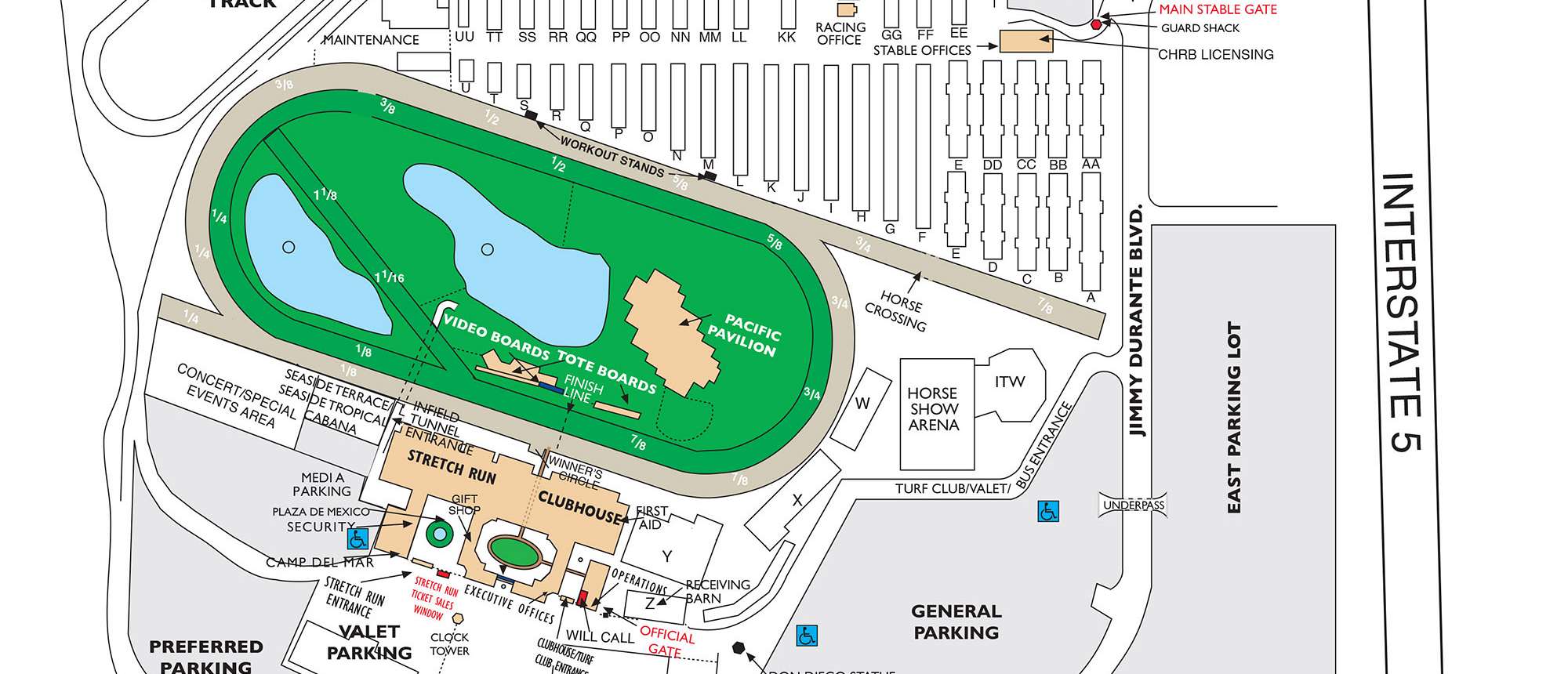 ---
Contact the Ticketing Office
---
Notes and Details
Ticket Office
Tickets for the 2015 summer season will be available online starting Friday May 8th at 10:00 a.m. and over the phone beginning Monday May 11th at 9:00 a.m.
During the Summer racing season, the ticket office is open from 9:00 a.m. to 5:00 p.m. Wednesday through Sunday and 9:00 a.m. to 1:00 p.m. Monday and Tuesday.
During the Bing Crosby racing season, the ticket office is open from 9:00 a.m. to 5:00 p.m. Thursday through Sunday and 9:00 a.m. to 1:00 p.m. Tuesday and Wednesday, closed Mondays.
The random drawing for opening day and pacific classic day tables will be open for entry from April 6, 2015 at 9:00 am - April 8, 2015 5:00 pm.
Ordering
From the time you enter the Online Ticket Office you will have 60 minutes to complete your order. Tickets for all preseason orders are typically mailed within 3 business days.
Order Confirmation
All orders placed through the Online Ticket Office will receive confirmation by email. Please make sure that you have entered your correct email address. Please do not reply to the confirmation email. If you need to contact the Ticket Office please do so by phone at 858-792-4242.
Browser Compatibility
The Online Ticket Office is optimized for Chrome, Firefox and Internet Explorer 8 or later. Macintosh users should attempt their purchase using Mac OSX and Safari with java enabled.
Patrons with Disabilities
ADA spaces and accessible seating in the Reserved Seating and Trackside Dining Table areas can be ordered online, by mail or phone. For additional information or assistance please contact the Ticket Office at (858) 792-4242.
Additional Information
For additional information regarding Admission Tickets, Reserved Seats, Trackside Dining Tables, Returns, Opening Day, accessible seating, parking tickets, rain policies and much more please see our Frequently Asked Questions page.