Del Mar Handicappers
Del Mar's First Look with Felix Taverna, Ken Daniels & Guests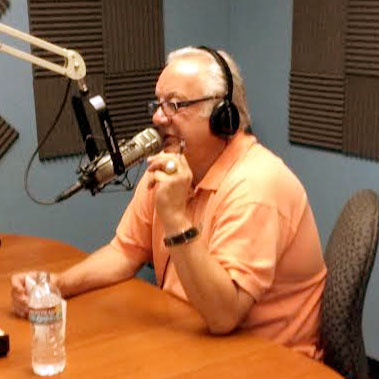 Listen to the audio feed 24/7 daily for a breakdown of the race card by seasoned handicappers Felix & Ken, along with their special guests. Tune in from your computer or mobile device, and subscribe to the podcast feed for daily updates directly into iTunes or other podcast program.
Listen Now
John Lies
John has worked at Del Mar since 1993. He currently serves as on-track & simulcast television host and a member of our racing office staff. He is Track Announcer at Lone Star Park, Kentucky Downs and Will Rogers Downs and has called races at all Southern California racetracks. Follow him on Twitter @johnjlies.
Today's Racing Digest
Proven with over 40 years of experience and over 20 million issues sold, Today's Racing Digest products and data are easy enough to be used by the first time race-goers but sophisticated enough for the professional handicapper. Through a combination of our extensive database utilizing sophisticated algorithms and our team of expert analysts, on track observers and handicappers, we enhance traditional handicapping information to make it more useful and relevant to today's race.
Jeff Nahill
Free-lance sports writer Jeff Nahill provides selection each racing day through his blog. Nahill has covered Del Mar racing since 1987 for various daily newspapers, including the North County Times and the UT San Diego.
Bruce Andrews Sr. & Jr.
DeuceBruce Gold Card has provided on track selections at Del Mar since 1988. The father and son team focus on longshot winners.
C.C. Rogers
For many years, C. C. Rogers, the primary handicapper for Creating Capital, has been a daily attendee at Del Mar. C. C.'s focus is on horses with morning line odds of 5-to-1 or higher and he utilizes a unique "weighted ladder" wagering strategy to maximize profits.
Horsewin
Horsewin (William White) is a Canadian based Handicapper and participant in the DRF/NTRA Tour who qualified for 2014 Championship held in Las Vegas. The Horsewin Free Race Report will cover the Del Mar Challenge Race throughout the meet.
Mark the Magician
MARK THE MAGICIAN provides the most detailed and up to the minute information you could ever need to play at Del Mar, whatever the play. Mark is one of the legendary Hollywood 13 that cashed in the largest Pick 6 in North American History, with a pool of $10.8 Million paying $576,064.40.
Rick Harris
Rick Harris has been at the helm of the CALHORSE selection card for over a decade. He has been following the Southern California circuit for over forty five years. Rick will provide a daily VALUE PLAY, usually in the form of a trifecta.
Track Phantom
Track Phantom (Dave Valento) offers daily detailed analysis for Del Mar. His analysis is aimed at the sophisticated player with an attempt at unearthing handicapping angles that lie beneath the surface. He had the $38,000 pick 4 at Del Mar right on top on 8-12-12 and a cold pick 5 at Santa Anita on 3-8-14 for $5,000.
We encourage Handicappers of Del Mar races to submit a request for listing. Please provide a head shot or trademarked logo, one sentence description and a website link.
Email Us
with your information for consideration.
Del Mar will make best efforts to accommodate everyone that generates content that assist Del Mar patrons, viewers and enthusiasts.
The posting of all profiles is a privilege and one that can be removed at any time for malicious, conspiring and harmful statements.
Del Mar does not profit from the handicappers on this page, rather their independent insights are meant as a tool to provide further assistance.