Tuesday, May 30th, 2017 ( 1 year ago )
Stall Apps, Deb and Fut Noms Due at Del Mar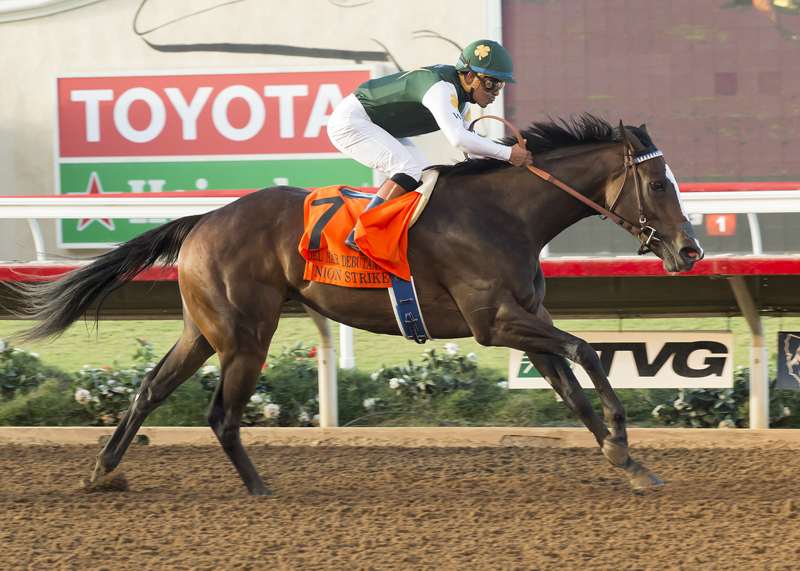 2016 Del Mar Debutante Winner Union Strike © Benoit
Del Mar Stall Applications are Due By Thursday
The deadline for stall applications for the 2017 Del Mar summer race meeting is Thursday, June 1. The seaside track's 78th season runs from Wednesday, July 19 to Monday, September 4 for a total of 36 racing days.
---
Nominations Close June 16 for Del Mar Debutante, Futurity
Nominations will close Friday, June 16 for Del Mar's two premier stakes for 2-year-olds – the Grade I Del Mar Debutante for fillies and the Grade I Del Mar Futurity for all juveniles. The championship events will be renewed this summer on Saturday, September 2 (Debutante) and Monday, September 4 (Futurity).
The nomination fee for each race is $300 with no additional or sustaining payments required. Both races are contested at seven furlongs with $300,000 purses.
Juveniles not nominated by the deadline can enter either race for a fee of $10,000 right up until time of entry.