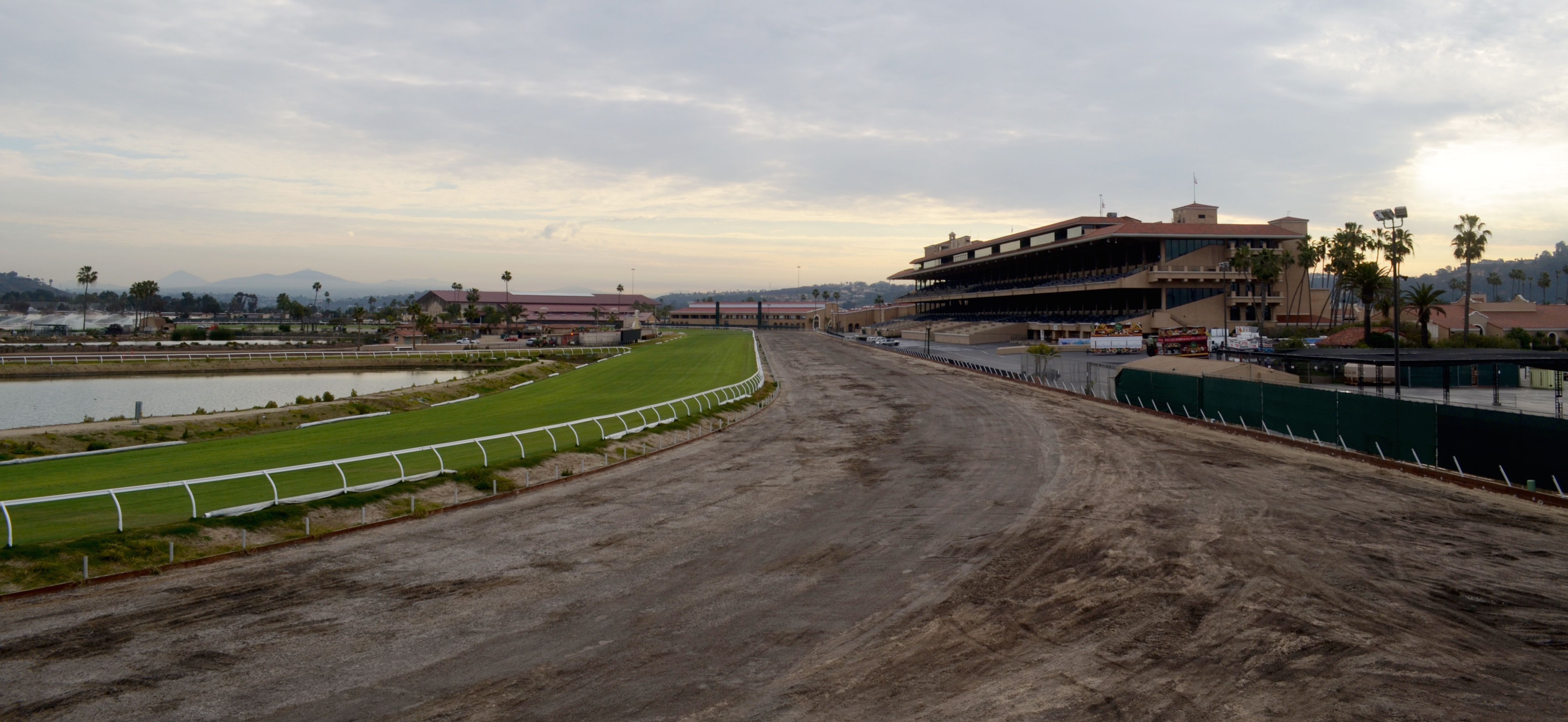 Crews continue to work steadily on the process of a total renovation of Del Mar's main track as January comes to a close. All estimates have the project on schedule for completion in March.
Del Mar's Polytrack main surface – installed for racing in 2007 – was last raced on November 30, the final day of the seaside track's fall race meeting. On Monday, December 8, workers from Koch-Armstrong General Engineering began removal of the 15,000 tons of Polytrack.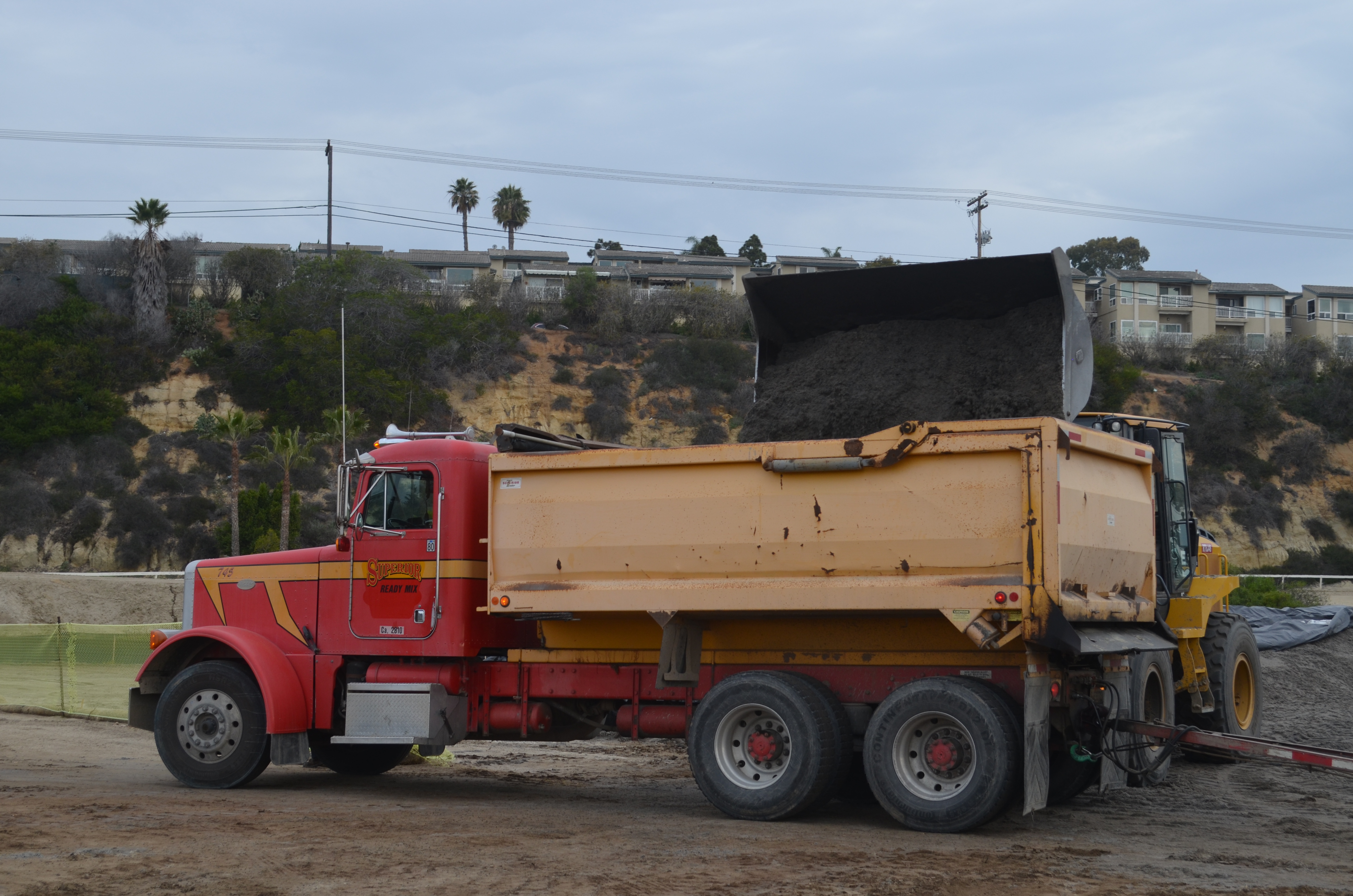 Through various outreach measures, Del Mar has been able to give away approximately 60% of the Polytrack to farms, training centers and individuals in the Southern California area, not only realizing a savings of more than $1-million in trucking and dumping fees but also keeping the materials out of landfills. Continuing efforts to dispense with the remainder of the synthetic surface are ongoing.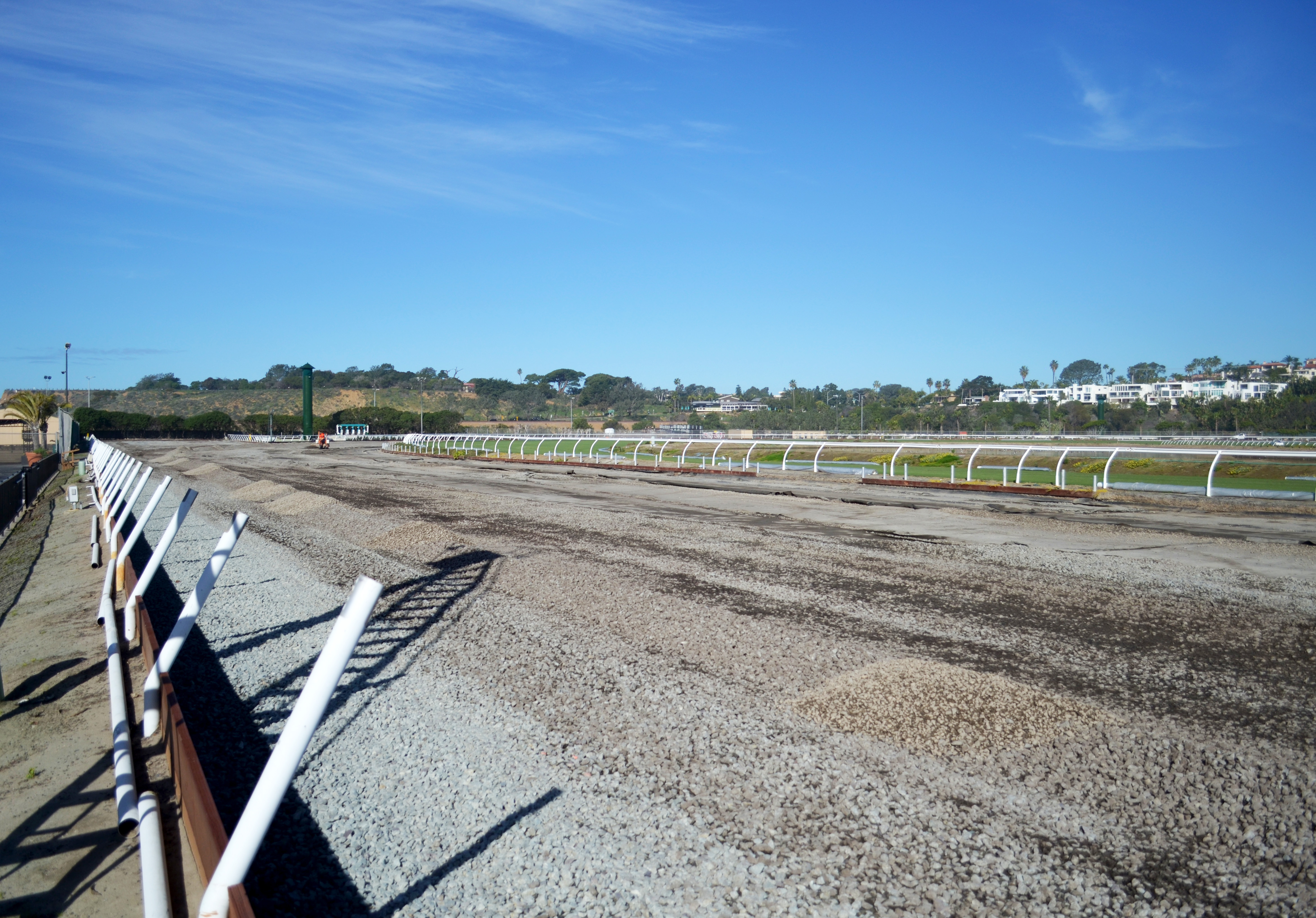 As of January 28, the next step in the procedure – the removal of the rock base underneath the Polytrack – is ~65% complete. The layers of stones picked up from the track are being crushed and prepared for recycled use on several projects on the fairgrounds, including an upgrade of the storm drain system on the track's backside as well as the new drainage system that will be installed in conjunction with the dirt track.
Removal of the stones is expected to be completed by mid February, then a drainage ditch will be dug between the inside rail of the main track and the outside rail of the turf course. Grading of the main track will follow and then the March installation of an estimated 17,000 cubic yards or dirt – currently being stored in Oceanside about 20 miles north of the track – will be the final step.