For the 16th consecutive summer, Del Mar will conduct its popular weekend breakfasts with the horses. "Daybreak at Del Mar," one of San Diego's most unique setting to start off a morning, once again will be held from 7:30 to 9:30 a.m. throughout the seaside track's eight-week season which starts on Thursday, July 16.
The Saturday and Sunday gatherings, presented at the track's open-air Clubhouse Terrace restaurant just past the finish line, offer fine breakfast fare served as Thoroughbreds stretch their legs in morning drills amidst the sunshine and the salt air from the nearby Pacific Ocean.
"Daybreakers" will be able to choose from a delicious and healthy menu assortment available from their servers. Among the items will be fresh-squeezed juices, hot and cold coffees and teas, yogurts, granola bars, fruit cups, fresh local baked goods, cereals and an assortment of hot breakfast sandwiches, made to order. Additionally, there will be a bar serving the Del Mar signature Del Mary. Splits of champagne also will be available to compliment the fresh-squeezed orange juice.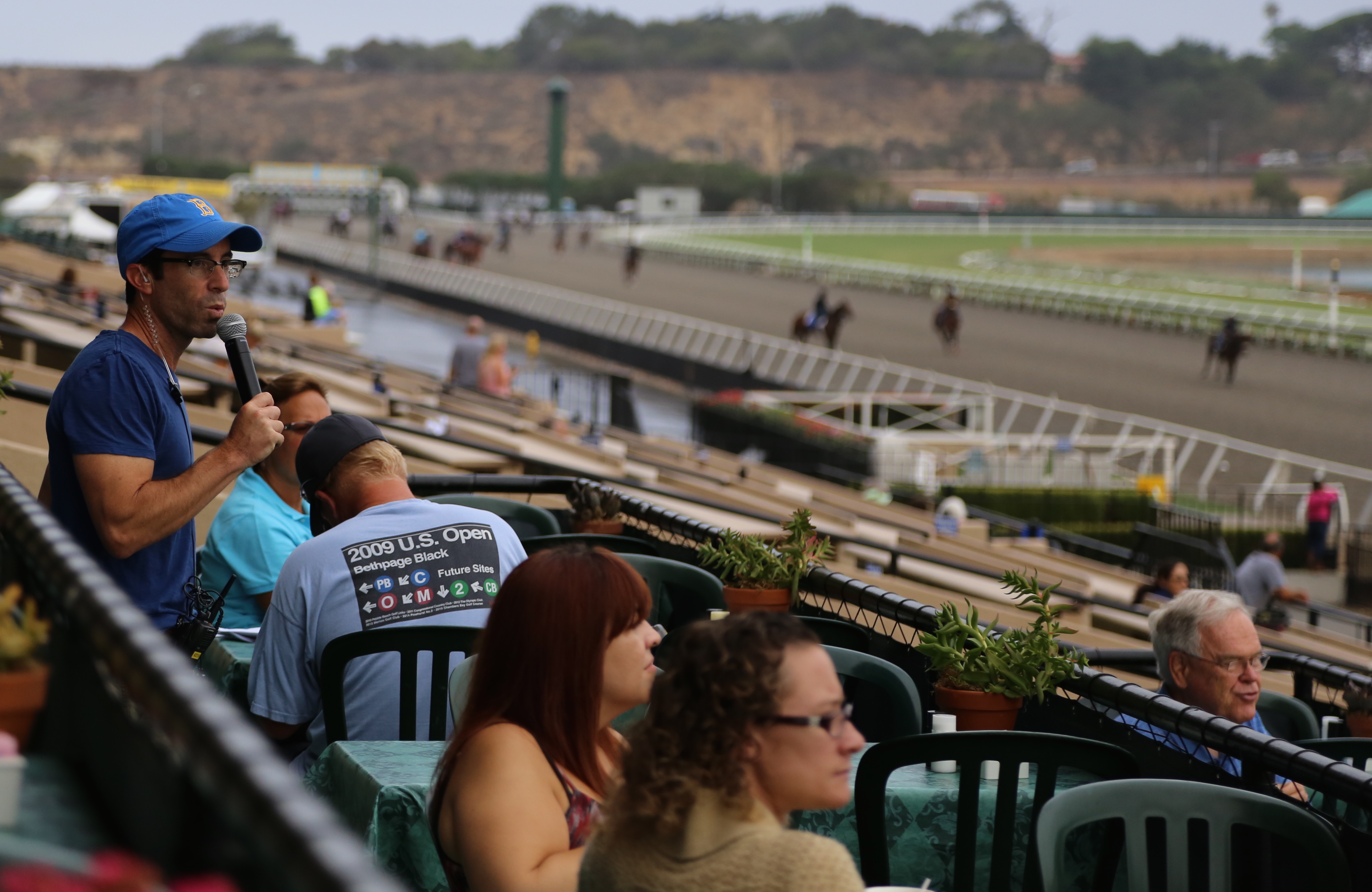 Jeff Bloom, a former rider who now runs his own racing stable and ownership syndicate, once again will be on hand as emcee for the mornings. For more than a decade he has provided the "Daybreak" crowds with informational tips on the horses on the track and how their preparations tie into future races. He readily answers questions about the sport and provides insights and suggestions on how to enjoy a day at the races.
Attendees to the weekend sessions are encouraged to park in the track's main lot off Jimmy Durante Blvd and go through the Clubhouse entrance to the restaurant on the second floor. There is no charge for attending the breakfasts, but there is a $10 parking fee upon arrival. However, anyone spending $25 or more on breakfast items – and presenting their parking ticket to their server -- will have the cost of the parking fee subtracted from their bill.
Del Mar's 76th summer meeting runs until Monday, September 7, which is Labor Day. There will be a total of 40 racing dates held for the most part on a Wednesday through Sunday basis. First post is 2 p.m. daily with the exceptions of all Fridays when the races begin at 4 p.m.