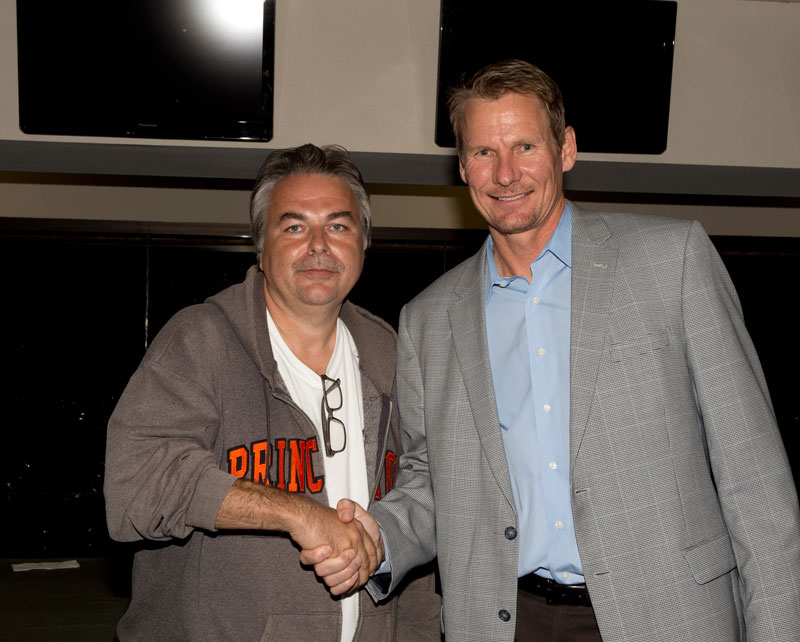 Tommy Massis (left) and Contest Director Chris Bahr ©Benoit Photo
Tommy Massis of Ontario, Canada, took the lead in today's 5
th
race and never looked back in the 2015 Del Mar November Handicapping Challenge. Massis turned his starting bankroll of $3,000 into $18,064 keyed by a $9,000 win bet on 5
th
race winner Anthonysgotgame, an even money favorite. Massis, fresh off a win in the Breeders' Cup Betting Challenge, won the first place cash prize of $32,000, giving Massis $50,000 in total prizes.
Second place went to Day One leader Brooks Schuler from Huntington Beach, CA, with final winnings of $14,000 which was good for $16,000 in Cash winnings. The Day One prize was an entry into the 2016 Del Mar Summer Challenge, a $7,000 entry fee.
Linda Rodriguez, of Del Mar, CA, finished third with winnings of $11,565 earning a cash prize of $8,000.
Given Massis is already double qualified to the National Handicapping Championship (NHC), 2
nd
through 6
th
place earned berths in the $2.5 million NHC in January.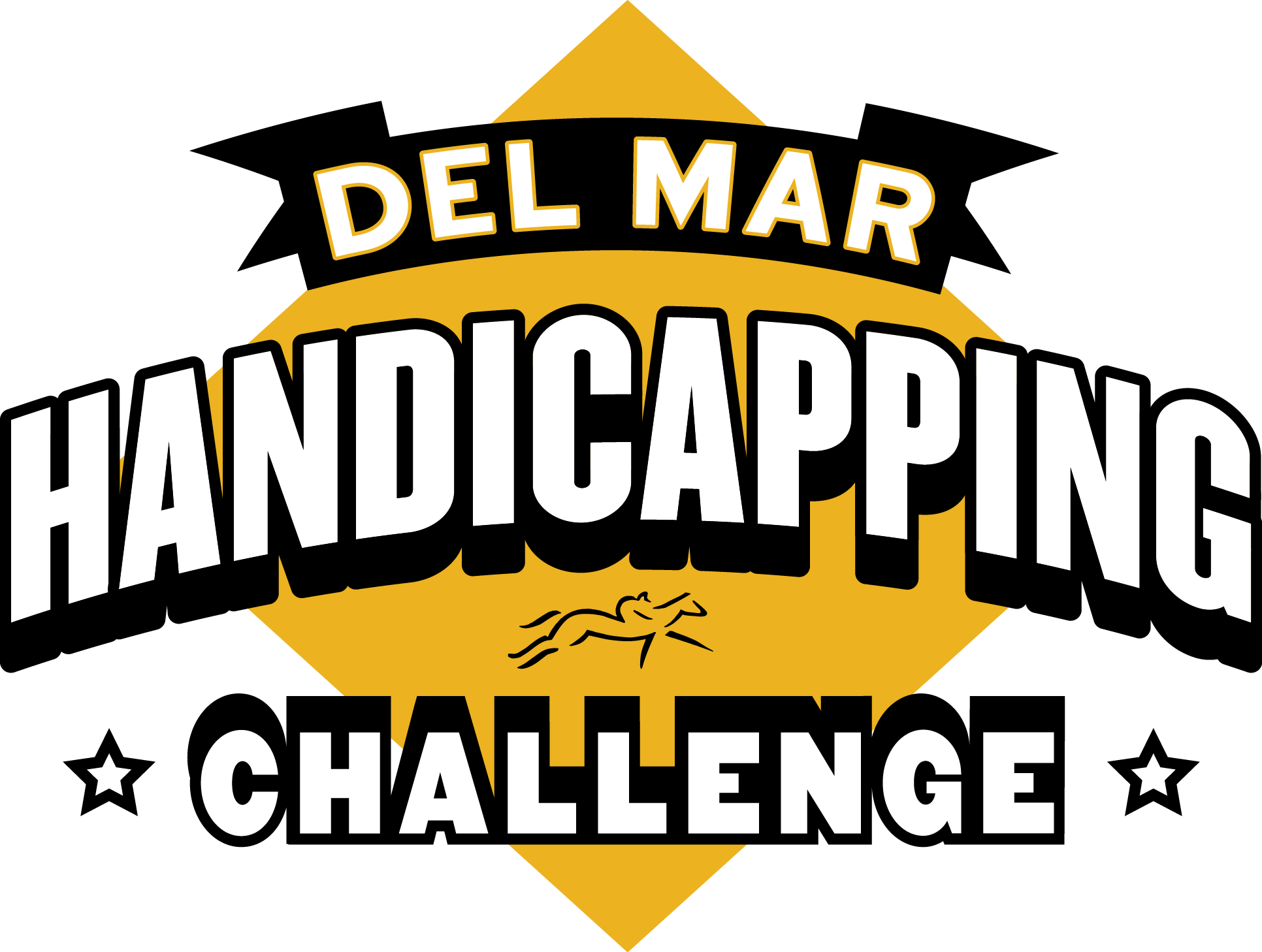 Del Mar Handicapping Challenge Final Results (starting bankroll $3,000):

Rank

Name

Winnings

Cash Prize

1
Tommy Massis
$18,064.40
$32,000
2
Brooks Schuler
$14,000.00
$16,000
NHC Entry
3
Linda Rodriguez
$11,565.00
$8,000
NHC Entry
4
Brian Herrity
$9,631.00
$6,000
NHC Entry
5
Jose Arias
$8,855.00
$4,000
NHC Entry
6
Justin Larsen
$6,210.45
$4,000
NHC Entry
7
Louis Constan
$5,968.00
$3,000
8
Tom Quigley
$5,770.00
$2,000