Sunday, November 19th, 2017 ( 1 year ago )
Single Ticket Pick Six Pays $254,441 Thanks to a Disqualification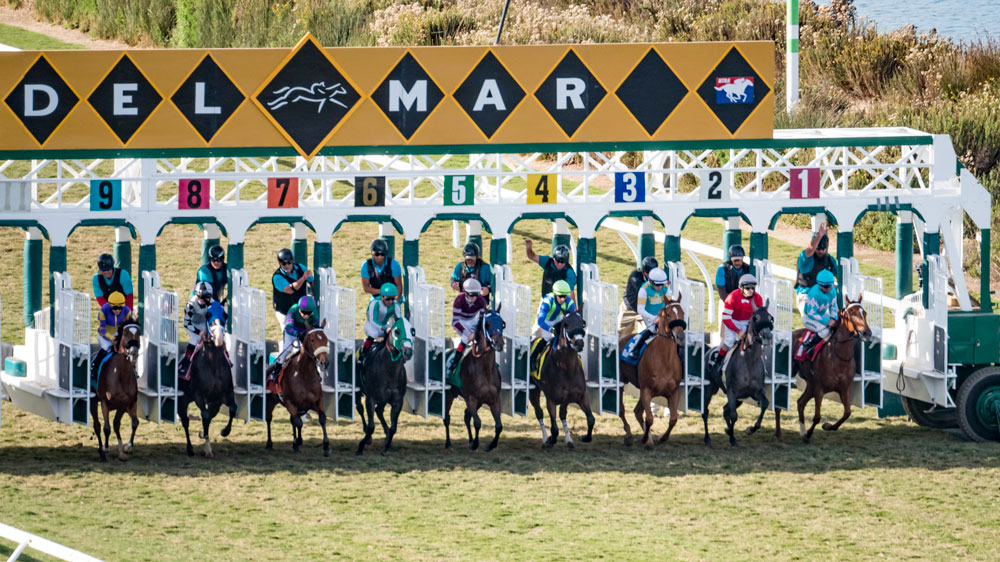 A lone ticket holder was – in racetrack parlance – "kissed in" to a Pick Six score of $254,441 Sunday afternoon at Del Mar when Lord Admiral, who had finished second in the 9th and final race, was moved up to first after Bold Papa was disqualified from an apparent win for interference with several other runners in the deep stretch.
Lord Admiral, ridden by Brice Blanc, returned $18.60 for the victory in the nightcap and triggered a 2-4-3-6-7-11 Pick Six payoff that consisted of $112,283 in Sunday carryover money and $142,158 in Jackpot carryover monies from the previous five racing day.
The single ticket was sold at the Oregon hub in Portland through TVG for $288.
The Pick Six winners were: 4th Race #2 Streak of Luck ($35.20); 5th Race #4 Black Tie 'n Tails ($3.40); 6th Race #3 Marley's Freedom ($5.40); 7th Race #6 Dominating Woman ($5.80); 8th Race #7 Edwards Going Left ($6.60), and #11 Lord Admiral.
There were 79 tickets with five out of six winners and they were each paid $304.40.