Friday, November 25th, 2016 ( 2 years ago )
Single Ticket Pick Six Hits Again at Del Mar on Friday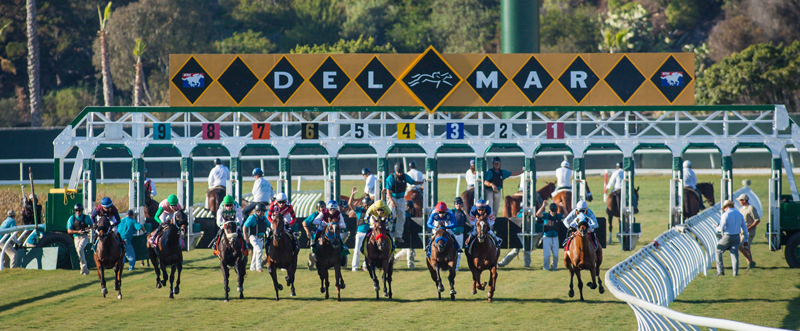 A lone bettor tabbed six of six winners in the Pick Six at Del Mar Friday, taking down the main prize of $75,245, as well as the Single Ticket Pick Six Jackpot pool of $132,216. All told, the score was worth $207,461.80 to the player who bought the winner at the San Jose ITW site. The ticket cost $320.
This was the second time in nine days of racing that the Single Ticket Pick Six Jackpot has been hit. On the third day of the season, Sunday, November 13, one fan walked away with $1,041,696 in Pick Six and Single Ticket Pick Six Jackpot money.
The winning sequence today went like this:
(Race 3) winner Hot Smoke (ridden by Joseph Talamo) paying $13.40; (Race 4) Lajatico (Flavien Prat) at $8.40; (Race 5) Rcatcanscat (Drayden Van Dyke) at $7.40; (Race 6) Texas Ryano in the featured $200,000 Hollywood Turf Cup (Talamo) at $6.60; (Race 7) Prime Attraction (Jamie Theriot) at $24.20, (Race 8) Alsatian (Van Dyke) at $7.80.
The winning numbers were 6-3-7-4-2-11.
Del Mar returns to action Saturday with first post at 12:30 p.m.