Friday, December 2nd, 2016 ( 1 year ago )
Saturday Carryovers in Pick Six Pool and Single Ticket Jackpot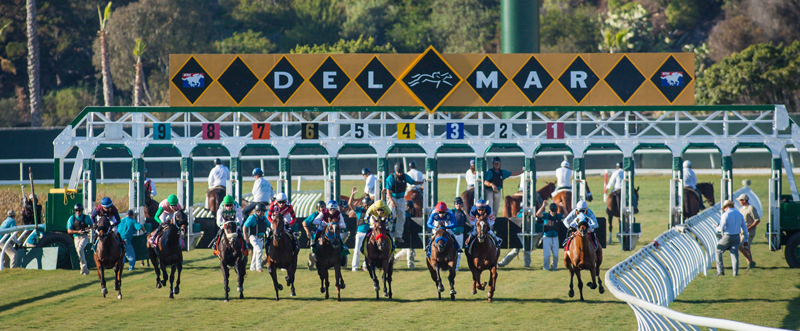 Nary a soul could tab the Pick Six races at Del Mar Friday meaning there will be a pair of carryovers into Saturday's penultimate card of the Fall meet – a $42,767 carry in the Pick Six pool itself, as well as a $50,550 carryover in the Single Ticket Jackpot pool.
Should neither of them be hit Saturday, it would mean Sunday's program would be extra exciting on the Pick Six front with a mandatory payout required for both pools on closing day.
There wasn't a single favorite able to win in the six-race sequence on Friday's card at the seaside oval, all but ensuring the carryovers.
Here's how the races unfolded:
(Race 3) Interrogator (rider Kent Desormeaux) at $11; (Race 4) Autumn Twilight (apprentice Chad Lindsay) at $18.80; (Race 5) Cynthiana (Desormeaux) at $9.60; (Race 6) Dr. Go (Gary Stevens) at $11.20; (Race 7) Rye (Desormeaux) at $11.20, and (Race 8) Northern Gray (Fernando Perez) at $8.20.
First post for Saturday's card is 12:30 p.m.