Thursday, November 24th, 2016 ( 4 years ago )
Pick Six Has 81 Winners Thursday; Single Ticket Carry at $116,092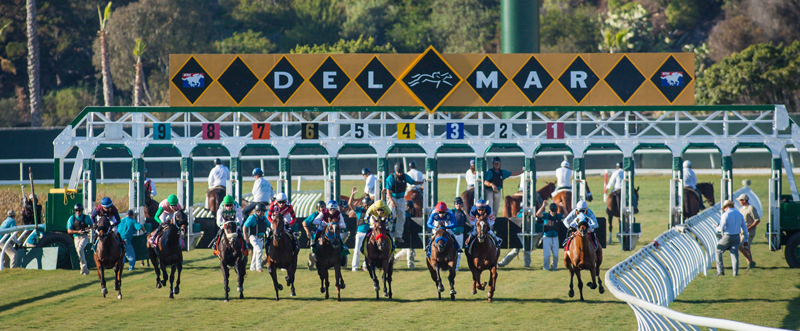 The Pick Six was makeable on Thanksgiving Day at Del Mar and 81 separate winning tickets proved so.
The $82,426 carryover that started the day in the popular pool swelled quite a bit when $506,402 in "fresh" money came chasing after it. In the end, each of the bettors who tabbed the winners of races #3 through #8 on the early-starting card (11 a.m. first post) came away with $4,385.60.
The track's Single Ticket Pick Six Jackpot was not, obviously, hit and that pool grew from $58,120 to start to $116,092 to finish the afternoon. It will be up for grabs Friday when first post returns to 12:30 p.m.
The six winners in the Pick Six were:
(Race 3) Pohsky (Norberto Arroyo, Jr. the rider) at $5.40 to win; (Race 4) Drover Crazy (Brice Blanc) at $7; (Race 5) Hot Market (Victor Espinoza) at $11.80; (Race 6) Bad Ju Ju (Arroyo, Jr.) at $6.60; (Race 7) the Japanese-bred Nuovo Record (Yasunari Iwata) at $12.40 in the featured $100,000 Red Carpet Handicap, and (Race 8) Big Champion (Arroyo, Jr.) at $2.60.