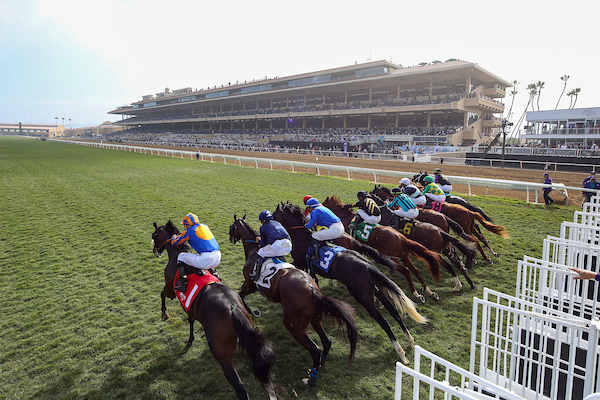 Del Mar will offer a mandatory payout on its Pick Six wager Sunday – the final day of its 2021 Bing Crosby Season – with a carryover of $590,935 amassed Saturday when nobody was able to hit the exotic wager for the 12th consecutive day.
The general situational formula for wagers of this type is that pools as large as the current one at the seaside oval normally draw somewhere in the neighborhood of seven times the carryover amount offered. That could mean that "new" money of between $3 and $4 million will be added to the pool Sunday and it all must be paid out.
The track has offered a .20¢ Rainbow Pick Six – properly called the Pick Six Single Ticket Jackpot Wager – since the start of its fall session requiring the winner of the six-race bet to be the sole ticket holder in order to cash in. But the closing day "mandatory payout" arrangement means the bet on Sunday reverts to a standard Pick Six wager where all of those with the most number of winners get paid.
Del Mar hosted the two-day Breeders' Cup Championships during it current meet on November 5 and 6, but all wagering on those events was separate from the track's 13-day fall meeting.
Sunday's nine-race card will have a first post of 12:30 p.m. The .20¢ Rainbow Pick Six starts on Race 4, which is scheduled to go off at approximately 2 p.m.