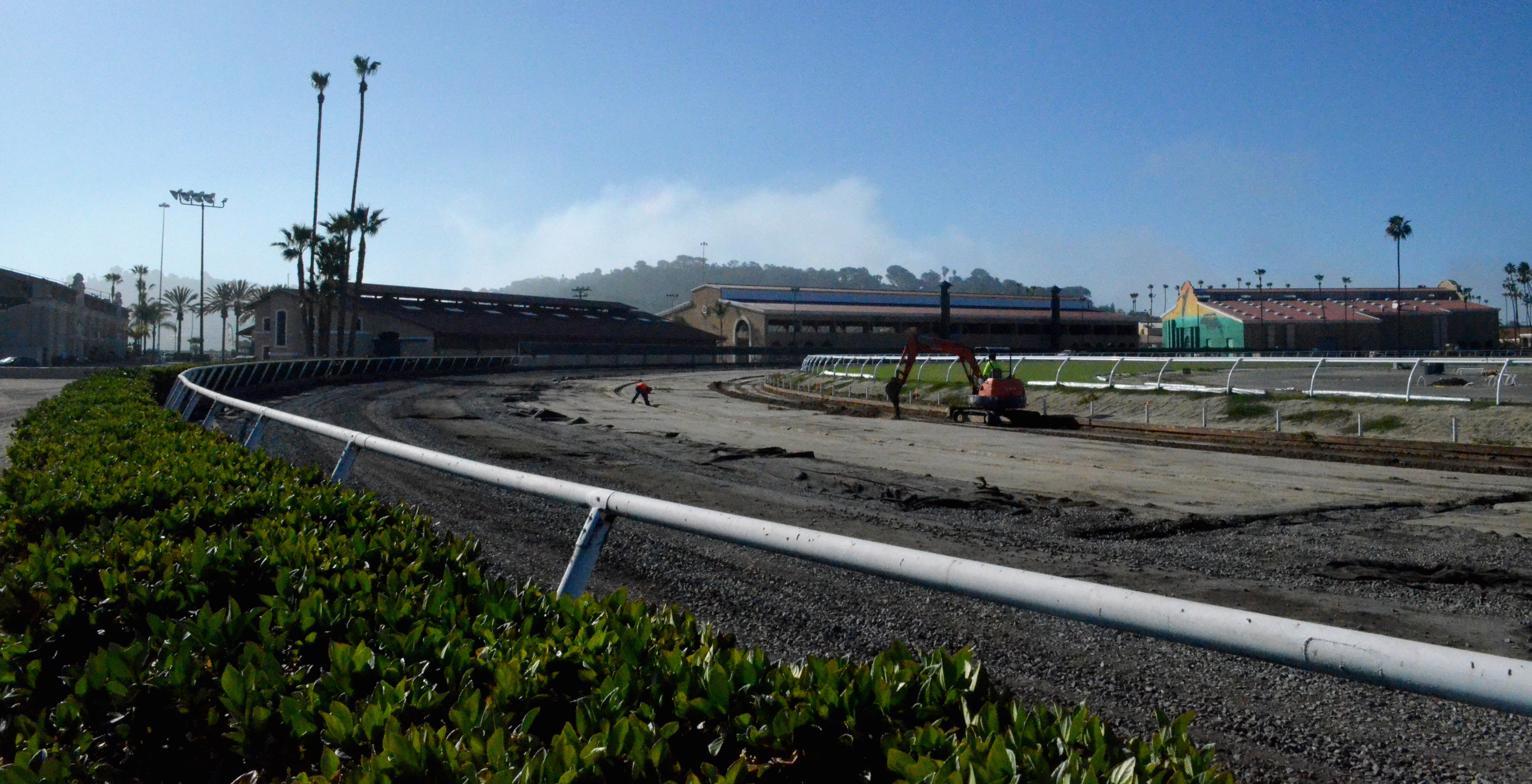 After clearing away all of the synthetic Polytrack material that made up the main track surface for the past eight years, crews have almost completed removing the stone sub-base of the main track. Those two-inch blue granite stones, approximately 15,000 tons worth, are earmarked for recycled uses on the 350-acre fairground.
A large rock crusher has been assembled to grind or break the stones into three products – rock dust, pea gravel and three-quarter-inch rock. The rock dust will make up a portion of the new track's sub-base; the pea gravel will be used to line the track's inside drainage channel, and the three-quarter-inch rock will be employed on several additional maintenance projects on the fairgrounds.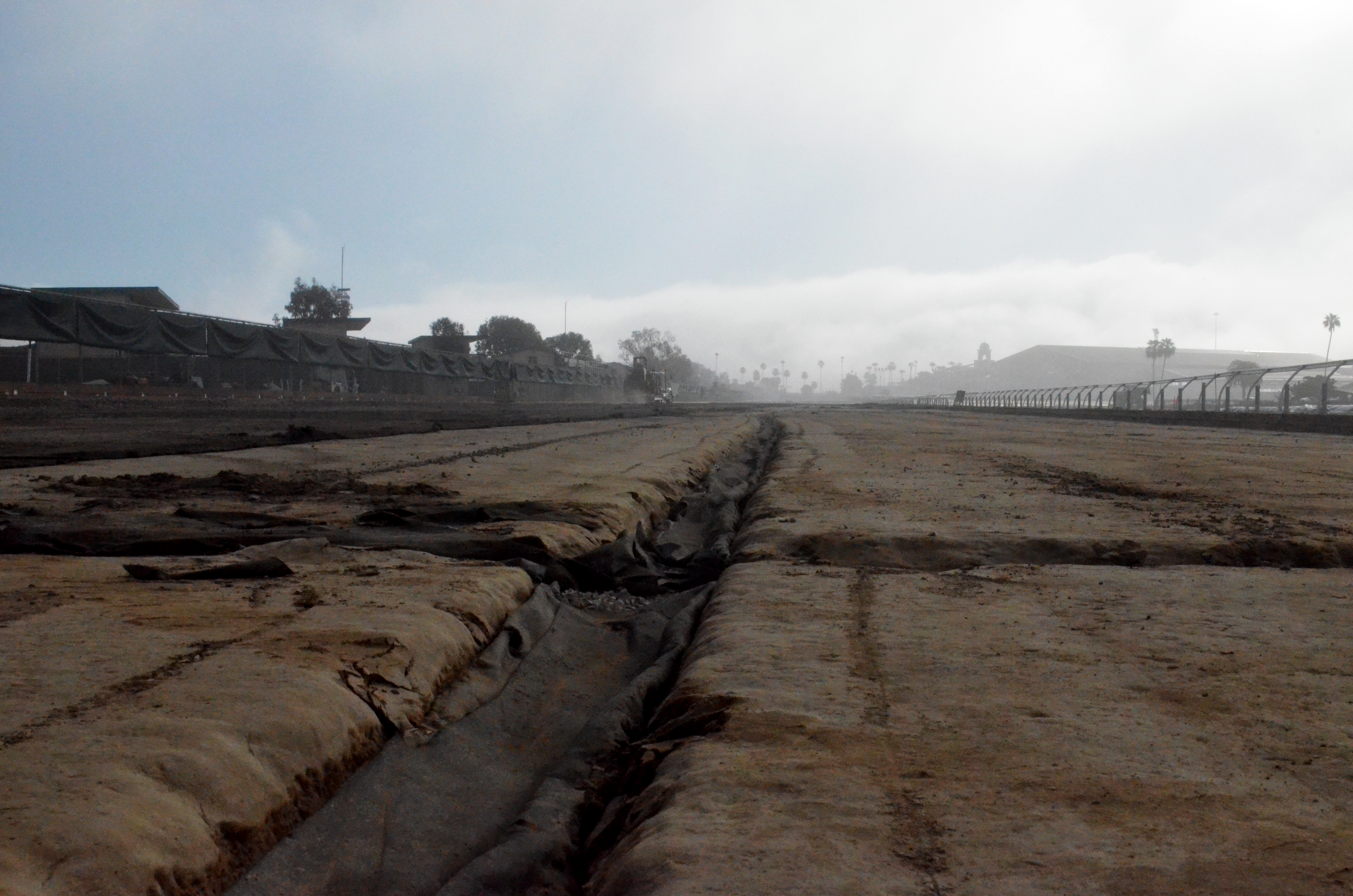 Digging for the inside drainage channel – which measures approximately a foot wide and 18 inches deep -- began this past Monday. Water that drains down through the main track will use the existing perforated drainage pipes hooked into a new main pipe in the drainage channel to flow to a pumping station near the western chute and from there be pushed into the track's infield lake to evaporate naturally.
Besides the digging of the drainage channel the next step in the undertaking is the installation and grading of the decomposed granite sub-surface that allows for an inside cant for drainage purposes. Then the final part of the process – the actual laying down of the dirt – will follow.
The dirt, which is the same so-called "El Segundo Sand" that has been installed at Santa Anita*, is currently stored at a facility in Oceanside. Work crews are expected to transport and position an estimated 17,000 cubic yards of it on the track during the last few weeks of March.
---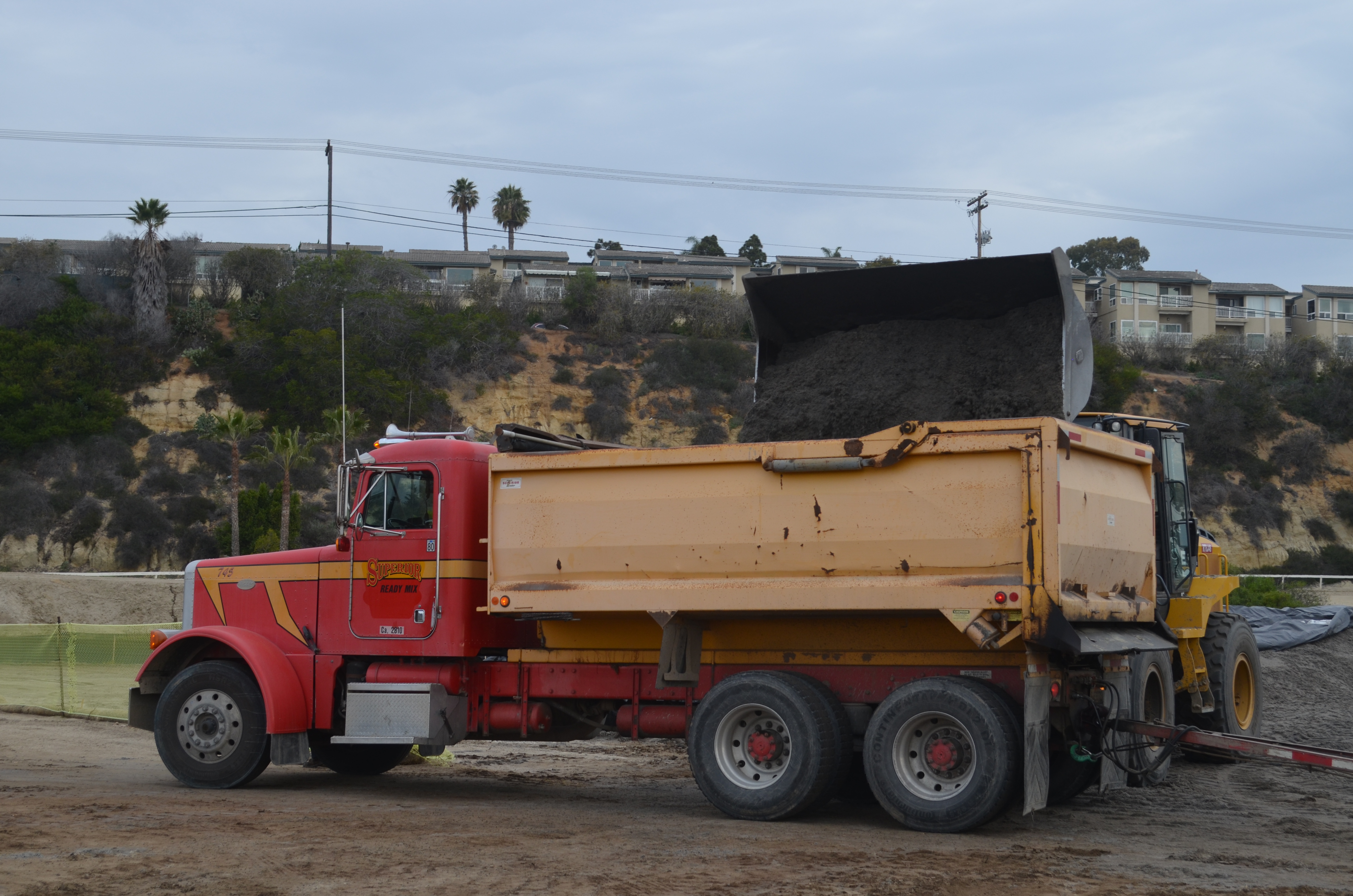 Del Mar's attempts to totally recycle the removed Polytrack (currently stored in the infield of its adjacent training track) and avoid the expense and negative ecology of trucking it to a local dump, continues to go well. Giveaways to local farms, training centers and individuals have now removed approximately 75 to 80% of the material.
Parties interested in obtaining any of the 3,000 or so tons of remaining Polytrack should contact Ken West (
ken@dmtc.com
), the track's dispatcher. There is no charge for the material or for Del Mar personnel to load it onto a truck, or trucks, provided by those hauling it off.
This is the second update on the track progress, the original progress report can be found
here
.
* A previous version of this story said Los Alamitos also installed El Segundo Sand. That is not the case.