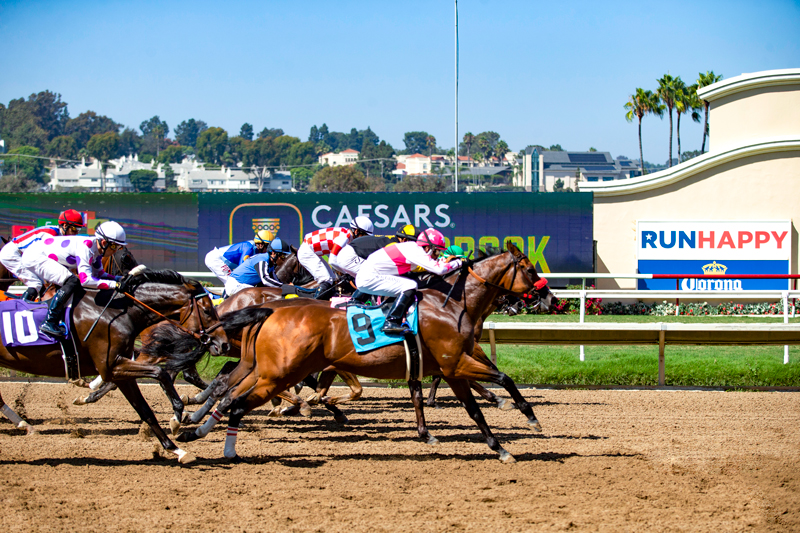 With a twist that expands a bonus package for maidens running at Del Mar this summer, the track will enrich purse earnings by 25% for qualified runners of any age who compete in a maiden dirt race during the seaside oval's 83rd season.
Previously, the maiden bonus was known as the Juvenile Bonus and limited to 2-year-olds only over the past three years, but the new arrangement opens it up to any age maiden running in a straight maiden test, a California-bred straight maiden affair or a maiden-claiming race at the $62,500 level or above on dirt.
There are two special provisos that go with the enhancement: the race must be run on dirt and the maiden must come from the barn of a trainer who has no more than 60 horses stabled in Southern California.
"When competing in our higher-end dirt maiden races we want to monetarily encourage owners and trainers to run in these races to help bolster our dirt program," said Tom Robbins, Del Mar's executive vice president for racing.
The bonus applies to horses that earn purse money from first through fifth in any of these races throughout the meet.
The track has enhanced its straight maiden purses this year from $70,000 to a California record of $80,000. Its high-end maiden-claiming races also have boosted purses: maiden-claiming $62,500 is now worth $46,000; maiden-claiming $80,000 offers a $50,000 purse, and maiden-claiming $150,000 goes for $57,000.
Del Mar officials noted that the track's popular "Ship & Win" program also has risen this year to a $5,000 starter fee and a 50% purse supplement for any of its dirt races. That sets up a potential jackpot scenario for a "S & W" straight maiden who would be running for $80,000 to start, then has a 50% supplement (or $40,000) added to that along with a 25% ($20,000) maiden bonus on top, all of which would lead to a robust purse of $140,000.
The track will be presenting its most lucrative season ever during its 31-day meeting with more than $25-million in purses resulting in an unprecedented daily average purse payout of more than $800,000 each afternoon. It also will offer its richest stakes schedule of all time with gross purses of $8,275,000 for its 34 major events.
Racing opens with a three-day weekend (July 22, 23, 24), then has five four-day weeks (Thursday through Sunday), a five-day week (including Labor Day Monday, September 5) and closes with a Friday-through-Sunday weekend (September 9, 10, 11).