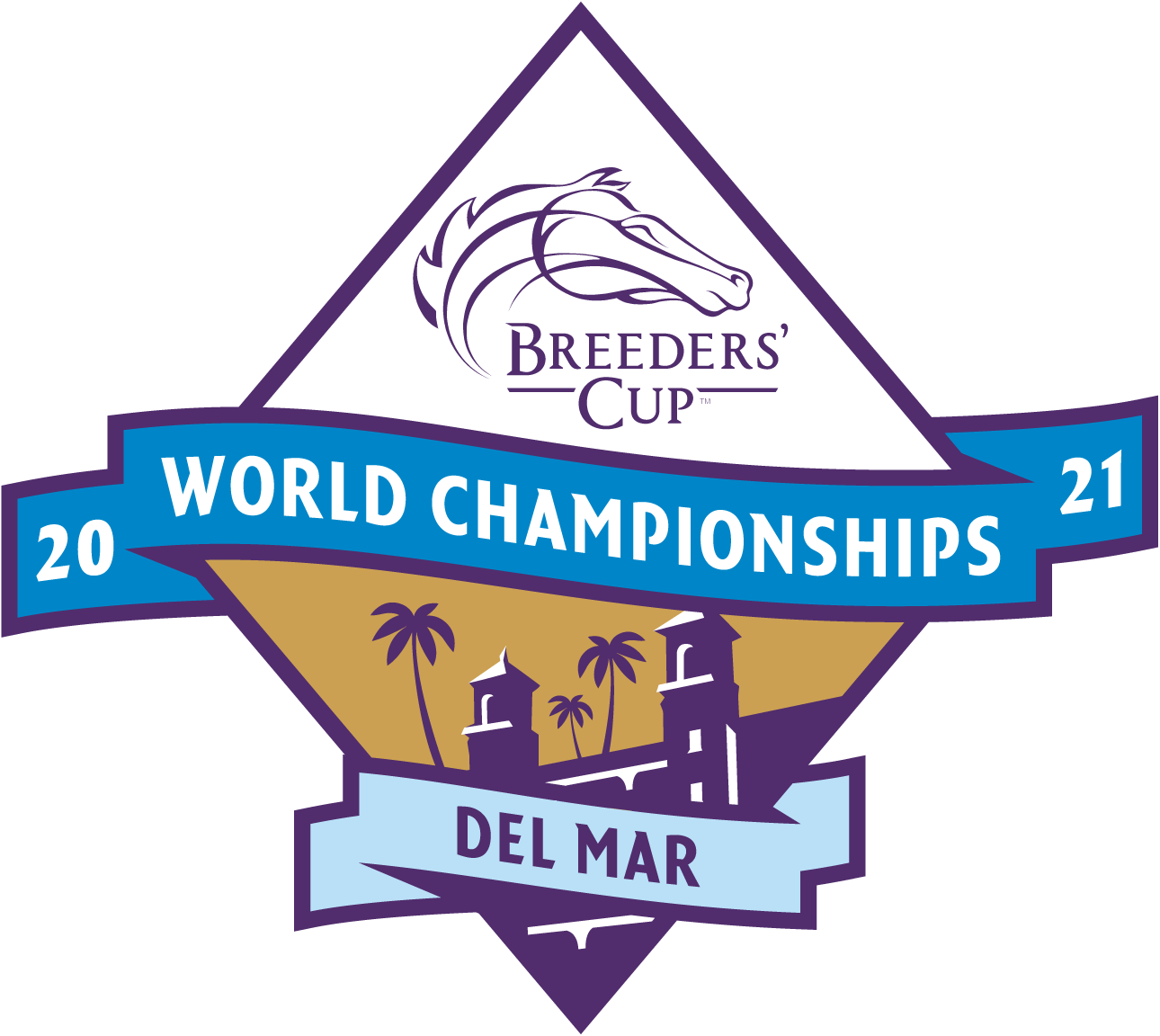 Breeders' Cup announced today that a limited amount of General Admission tickets for the 2021 World Championships at Del Mar will go on sale Wednesday, Oct. 20, at Noon ET/9:00 a.m. PT. This year's prestigious international event returns to the iconic Southern California racing venue for the second time in its history on Nov. 5 and 6.
Beginning Wednesday, fans can purchase General Admission tickets online at BreedersCup.com/Tickets or by calling the ticketing office at (859) 514-9428. Fans are encouraged to purchase tickets as soon as possible, as demand is expected to be high. Guests will return to the World Championships after being unable to attend in person in 2020 at Keeneland Race Course in Kentucky. The 2021 World Championships promises to further cement the annual Breeders' Cup as an unparalleled experience showcasing world-class horse racing, entertainment, and hospitality.
"We are pleased to be able to offer General Admission tickets as we welcome our fans back to sunny Del Mar," said Breeders' Cup President and CEO Drew Fleming. "Breeders' Cup and the Del Mar Thoroughbred Club are working alongside public health officials and medical experts to ensure we provide a safe return for the eager and loyal fans who have waited for more than a year to experience the World Championships in person."
The historic Del Mar racetrack is located just 20 miles north of San Diego alongside the Pacific Ocean, where "the turf meets the surf." In addition to best-in-class racing, attendees will enjoy the scenic seaside city backdrop coupled with the vibrant nightlife of nearby San Diego.
General Admission attendees can choose from three ticket options that offer a range of access to the weekend's events.
Clubhouse General Admission passes provide access to the 1st through 3rd floors of the Clubhouse including concessions, multiple wagering locations, and track apron to view racing. Two-day Clubhouse tickets can be purchased for $300, while single-day tickets can be purchased for $100 on Friday and $200 on Saturday.
Trackside General Admission passes include access to the 1st through 3rd floors of the Grandstand (Stretch Run), including concessions, multiple wagering locations, and the track apron to view racing.
Two-day Stretch Run Packages can be purchased for $675, and include a reserved box seat on Friday paired with a Clubhouse general admission pass on Saturday.
General Admission tickets are standing room only and do not include a reserved seat. Benches will be located around the facility, as well as on the apron, and are offered on a first-come, first-served basis. All tickets will be sold in advance of the Championships, and are subject to availability at the time of purchase, as well as evolving public health guidelines. No tickets will be sold on-site. More information on seating options and ticket pricing can be viewed at BreedersCup.com/Tickets.
Premium dining packages for both days along with box seating and reserved seating for Friday are still available for purchase here. Two-day dining packages range from $775 to $1,875 per seat, while single-day box seating options are available for Friday only starting at $375 per seat.
Parking on-site at Del Mar is limited and only available to attendees with official pre-paid parking credentials. A complimentary public shuttle service will be operating to and from the track from the designated off-site park-and-ride location at Del Mar Horse Park on both Nov. 5 and 6. To purchase your park-and-ride pass in advance click here.
The Breeders' Cup 2021 World Championships at Del Mar will be televised live by the NBC Sports Group.
---
About Breeders' Cup
Breeders' Cup Limited administers the Breeders' Cup World Championships, Thoroughbred horse racing's year-end Championships, as well as the Breeders' Cup Challenge qualifying series, which provides automatic starting positions into the Championships races. The Breeders' Cup is also a founding member of the Thoroughbred Safety Coalition, an organization composed of industry leaders committed to advancing safety measures in Thoroughbred racing and improving the well-being of equine and human athletes.
The 2021 Breeders' Cup World Championships, consisting of 14 Championship races, is scheduled to be held on November 5-6 at Del Mar racetrack in Del Mar, California. The event will be televised live by the NBC Sports Group. Breeders' Cup press releases appear on the Breeders' Cup website, breederscup.com. You can also follow the Breeders' Cup on social media.