Friday, August 18th, 2017 ( 1 year ago )
Large Pick Six Hit Friday, But Saturday Carryover Still $258,780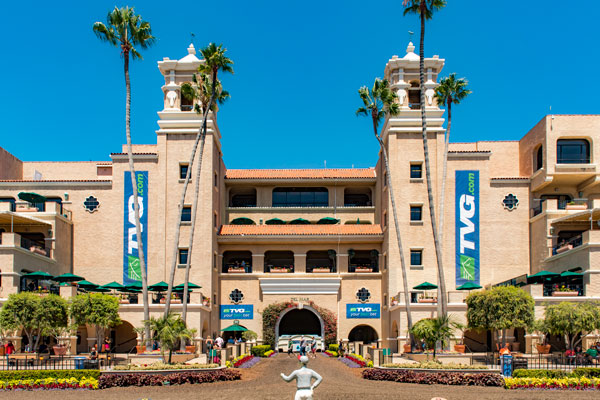 Fourteen Pick Six players tabbed Friday's $1,320,561 pool in the exotic bet -- each earning a prize of $60,613.40 -- but Saturday's Pick Six players still will have a husky boost to their fortunes at Del Mar to start TVG Pacific Classic Day.
Because of the Jackpot provision of the Pick Six bets now in place in California, along with the circumstance of Del Mar's guaranteeing a "mandatory" payout of the bet on its premier race day of the summer, there will be a carryover of $258,780 into the 11-race card. The Pick Six itself will be conducted on races 6 through 11.
Fridays' program began with a two-day carryover of $252,572, which in turn drew $1,067,989 in "new" money, raising the total Pick Six pool to its $1,320,561 value.
Besides the 14 major winners, there were 512 tickets with five, each earning $238.80.
The Pick Six sequence, which included three favorites, unfolded like this: Race 3 -- #4 An Unusual Group ($8.40); Race 4 -- #6 Ministersdontparty ($32); Race 5 – #8 Start a Runnin ($20); Race 6 -- #10 Fight Thru ($6.20); Race 7 -- #3 Tribalist ($12.60); Race 8 -- #6 Make It a Triple ($3.20).
Saturday's big card begins with a first post of 2 p.m. The day's highlight is the $1,000,000 TVG Pacific Classic led by super horse Arrogate. It goes as the afternoon's 8th race.