Saturday, August 22nd, 2020 ( 7 months ago )
Honor A.P. Drills at Del mar Saturday with "Derby" In Mind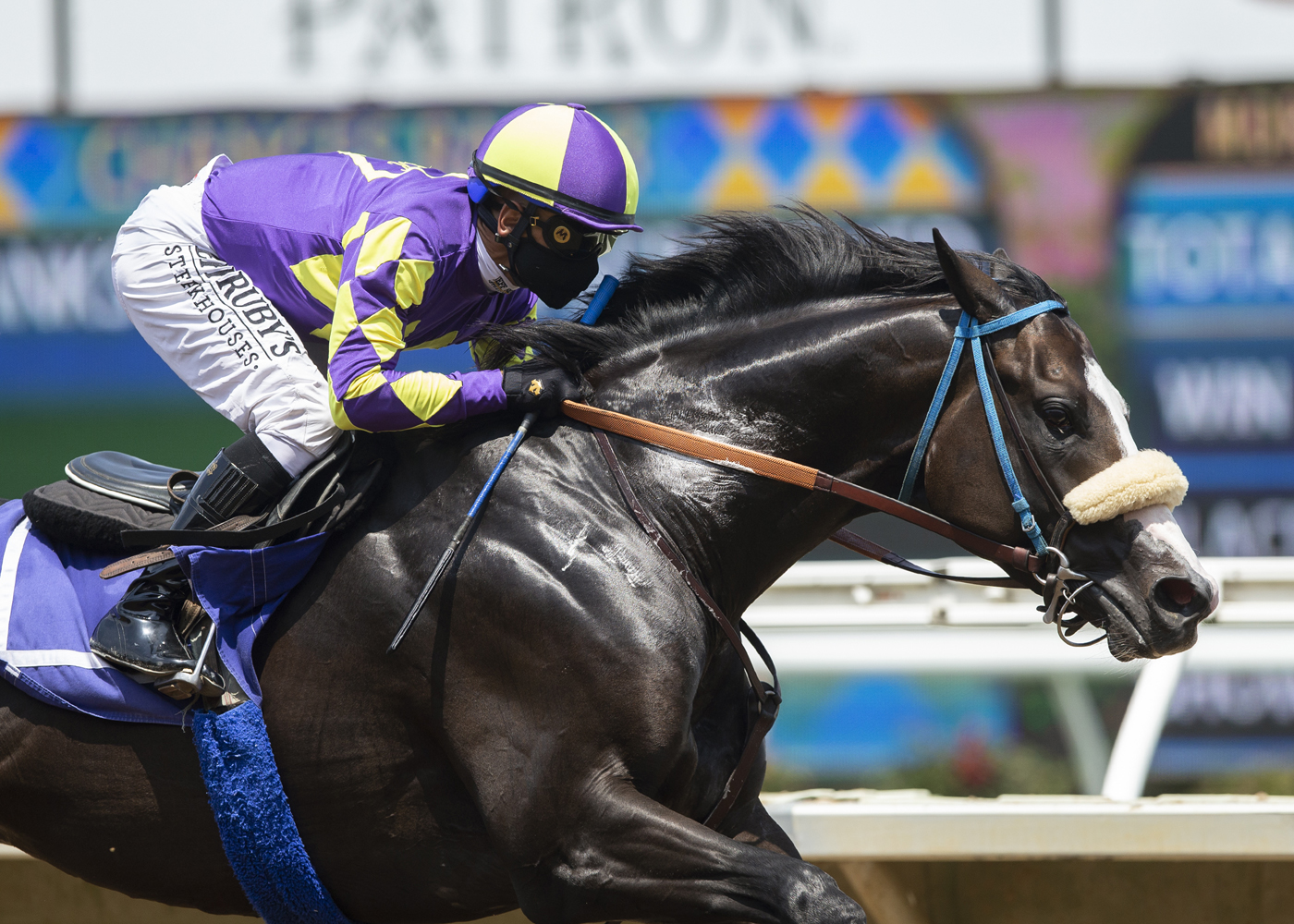 Honor A.P. © Benoit Photo]
C R K Stable's Honor A.P. worked five furlongs at 12:45 Saturday at Del Mar in 1:00.20 with the Kentucky Derby two weeks hence on his agenda.
He had rider Mike Smith up with trainer John Shirreffs looking on.
The handsome ridgling, a 3-year-old son of Honor Code and a grandson of A.P. Indy, rang up fractions of :12.00, :24.00 :36.20 and :47.60 en route to his final clocking. He also galloped out six furlong in 1:12.20 and seven eighths in 1:25.40.
Del Mar clocker Toby Turrell, who timed the move, said afterwards: "That's why they call him "Big Money Mike." He was just clicking off those :12s in all the right spots."
Smith and Shirreffs combined to pull off a 50-1 shocker in the 2005 Kentucky Derby with Giacomo. Honor A.P., who has won the Santa Anita Derby this year and most recently was second in Del Mar's Shared Belief Stakes, is expected to be one of the stronger betting choices for the September 5 Run for the Roses behind the likely overwhelming favorite Tiz the Law.
C R K Stable is the nom du course for Lee and Susan Searing of Clairemont, CA, who have raced horses since 1966 but will be taking their first shot at the Kentucky Derby this year. They paid $850,000 for Honor A.P. at the Saratoga Select Yearling Sale in 2018 and he now has won $382,200 in purses.