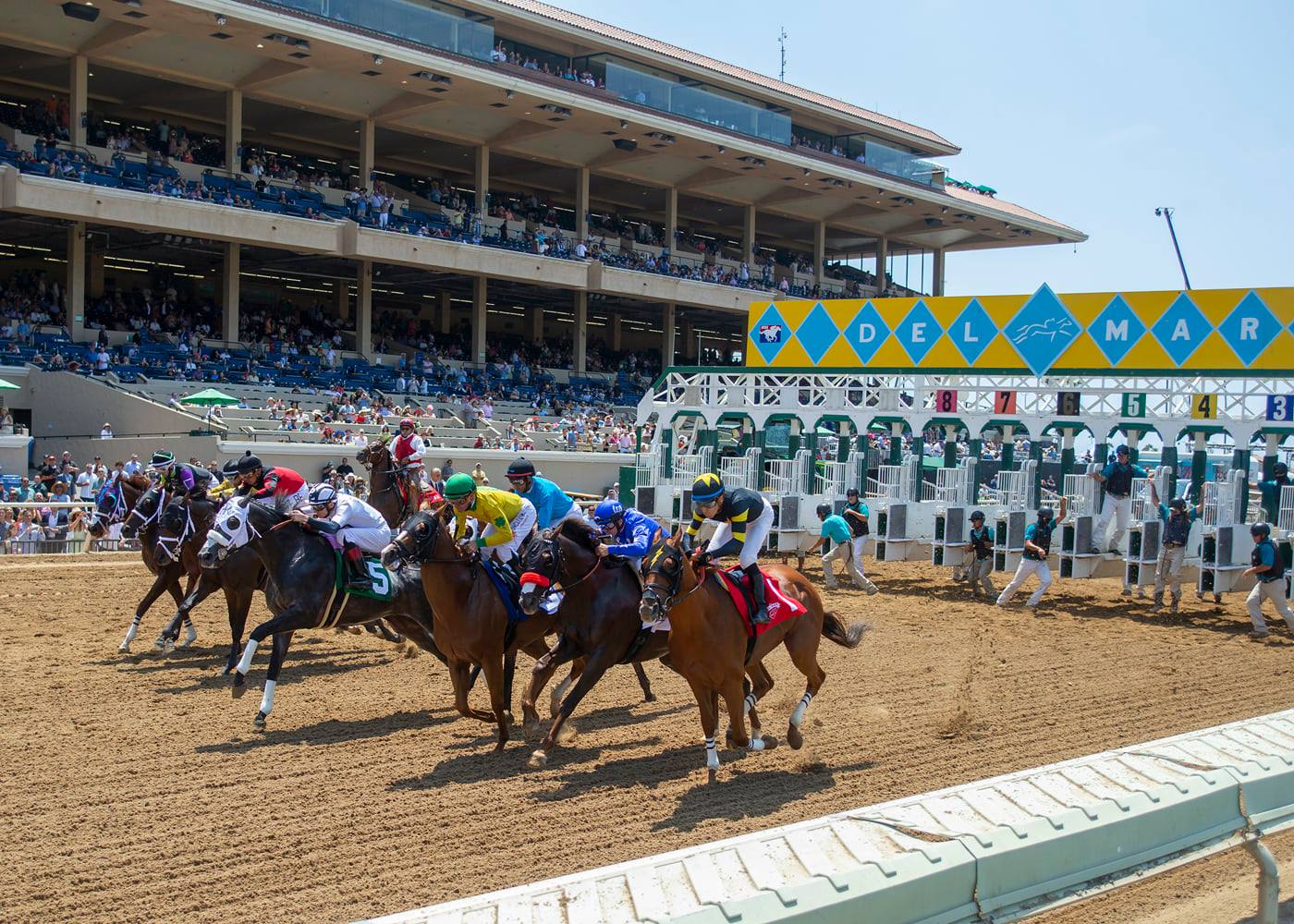 "You can't get much better than this," said Del Mar CEO Joe Harper in reference to opening week of the 2021 track meeting. "I'd have to say it was nothing short of terrific."
The seaside track ran three days of sport from Friday to Sunday to kick off its 82nd summer season with high-class racing, large fields, strong competition between its jockeys and trainers and fans back in the stands for the first time since 2019.
The shake out of the numbers tells a tale of an entity hitting on all cylinders.
Handle – the yardstick that most people use to determine a track's success – has been "terrific" so far. Starting with an opening day record mark of $21,339,643, Del Mar has gone on to total $80,517,984 in total handle over the full weekend, which checks in as a 16.95% jump over the highly successful 2020 season when its three-day opening weekend saw $68,849,067 go through the windows.
Field size – another key measuring point for good racetrack health – has jumped up from 8.40 to 9.19 after three days and 32 races. That fulsome number is one of the highest of any racetrack in the nation.
The track's popular "Ship & Win" program has once again shone with 57 starters from out of state having competed already and 25 of them earning additional purse bonuses. The S&W horses add considerable field size, mystery and challenge to the handicapping puzzle that all horse players face.
And to underline the fierce competition that exists among the connections of the more than 1,900 horses on the grounds, it is noted that 23 different trainers have won at least one of the 32 races run so far. Everyone has a chance and everyone is going to go for it is the attitude that exists on the backside and – all things considered – that's the heart of what real competition is about.
The near-perfect San Diego weather throughout opening weekend has only made a good thing better with more of the same projected in the long-range forecast ahead.
"Our horsemen have stepped up and delivered and the Del Mar magic is working its spell," Harper added. "What's not to like about a summer at the beach with fast horses, enthusiastic fans and all the sweet sunshine and breeze. How could I call it anything but terrific."
Racing resumes at Del Mar on Friday with first post at 4 p.m.