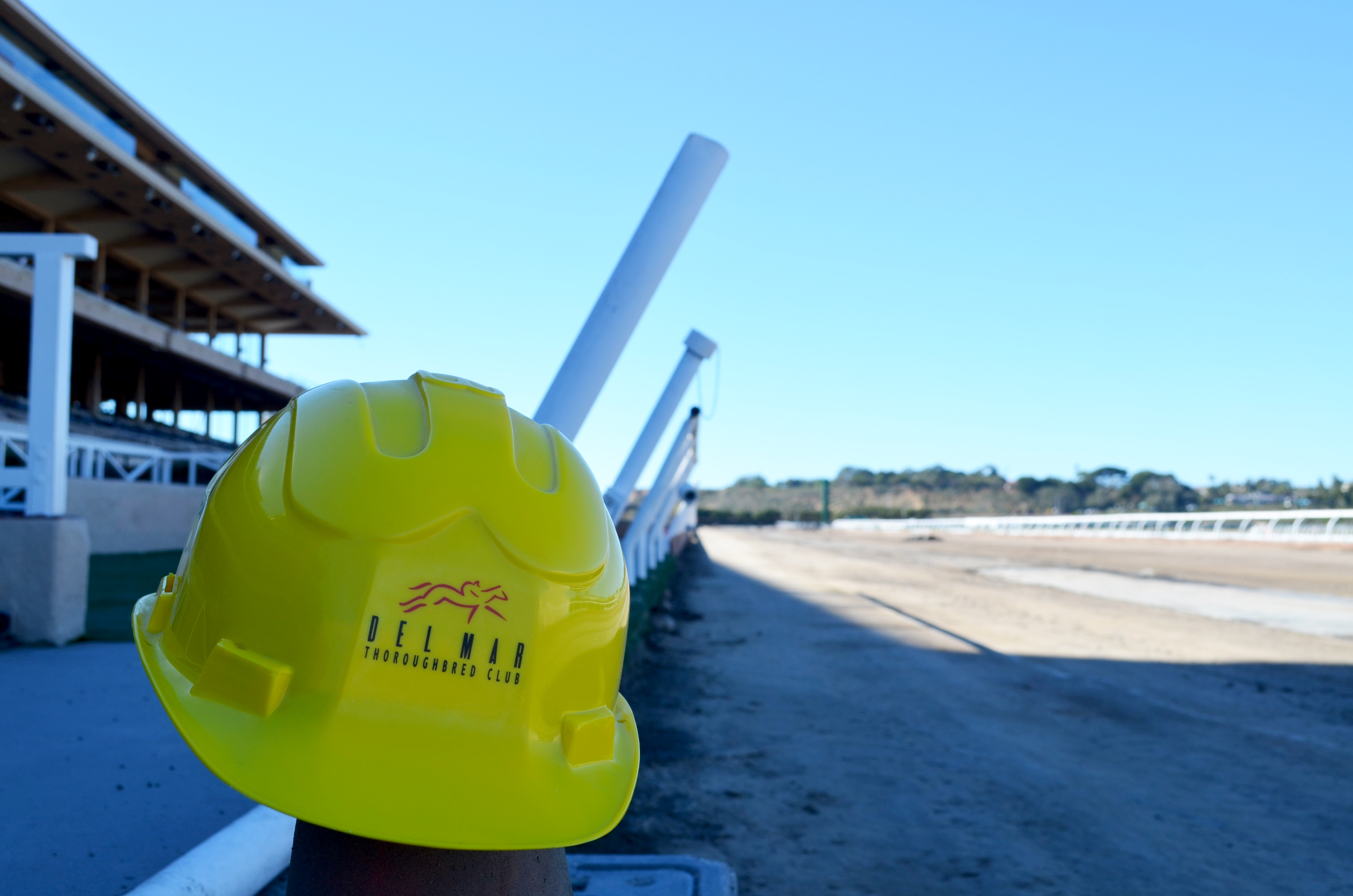 Conversion work on Del Mar's main track from Polytrack to natural dirt continues to move ahead in good order, highlighted by fruitful recycling efforts with both the old and new surfaces.
As the first step in the remaking process, the Polytrack materials that covered the one-mile oval from 2007 through 2014 – approximately 15,000 tons of it -- were removed and stored in the middle of Del Mar's training track. Subsequent efforts to recycle the Polytrack proved highly successful and the last loads of the synthetic material were trucked off the grounds Tuesday afternoon, a scenario that saved more than $2-million in trucking and dumping fees for the track, along with the extensive saving of landfill space.
Del Mar dispatch coordinator Ken West noted that 35 different individuals and entities throughout Southern California made arrangements to take Polytrack, many of them show horse and/or hunter-jumper facilities. The largest "takers" of the material were the Serenity Equestrian Center/ Royal Ridge Equestrian Center in nearby Poway with a total of approximately 2,000 tons and the Pegasus Show Stable in Rancho Santa Fe at 800 tons.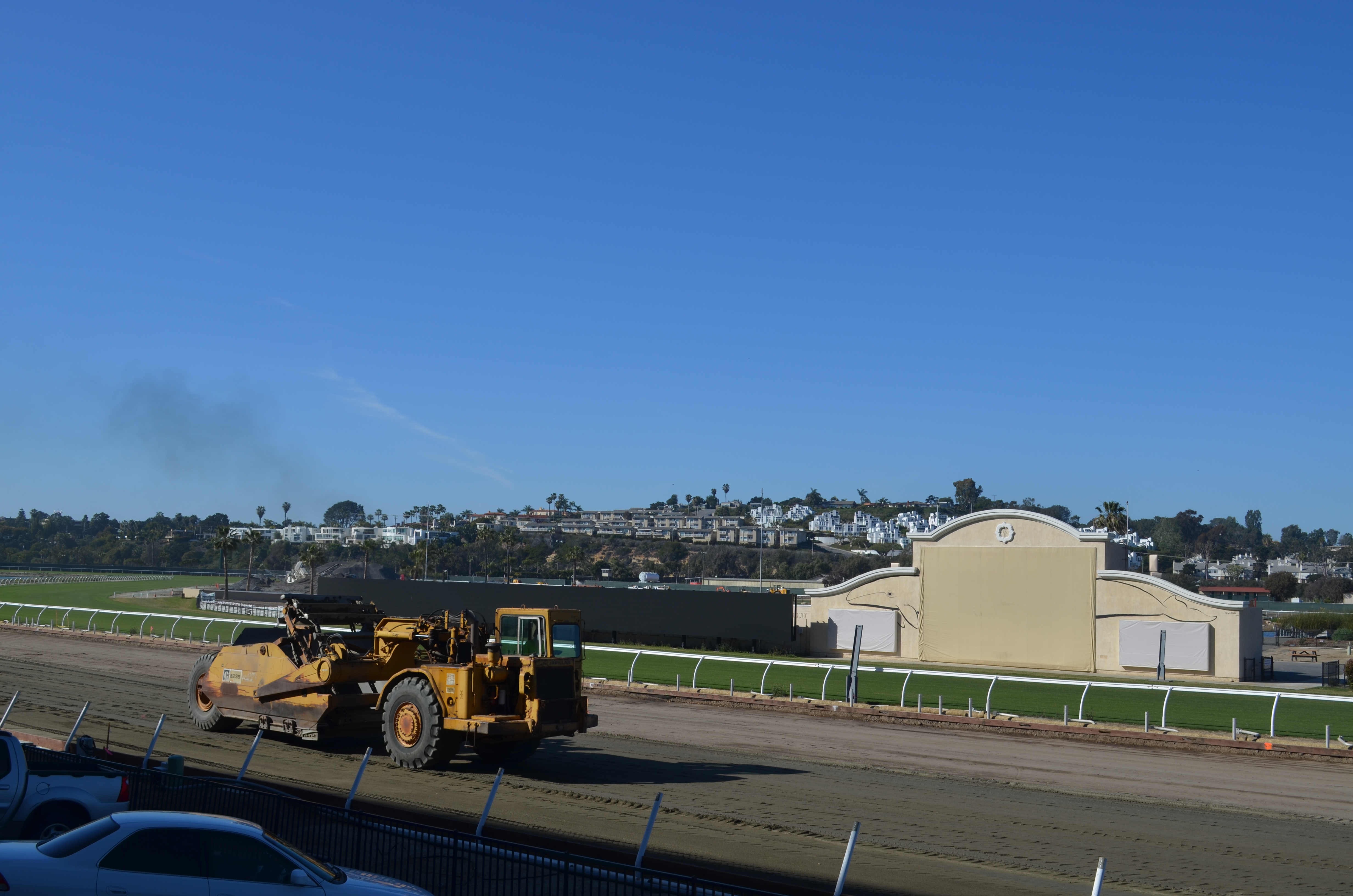 The interior drainage piping around the main track and through its two chutes has been completed and crews now are installing the compacted decomposed granite that makes up the sub base around the oval. A portion of that "DG" – approximately 5,000 of the 30,000 tons that will be required -- has been manufactured by recycling materials that were in the sub base of the old Polytrack.
The next step in the process, which is expected to start early next week, is the actual laying down of the dirt, called "El Segundo Sand," which was drawn from the area near Los Angeles Airport and also is currently in use on the main track at Santa Anita Park.
The dirt, which has been screened and stored at a facility in Oceanside about 20 miles north of Del Mar, will be put down around the oval and into its chutes throughout the month of March. When that process is completed, approximately 30,000 tons of dirt will make up the cushion of the racing surface.