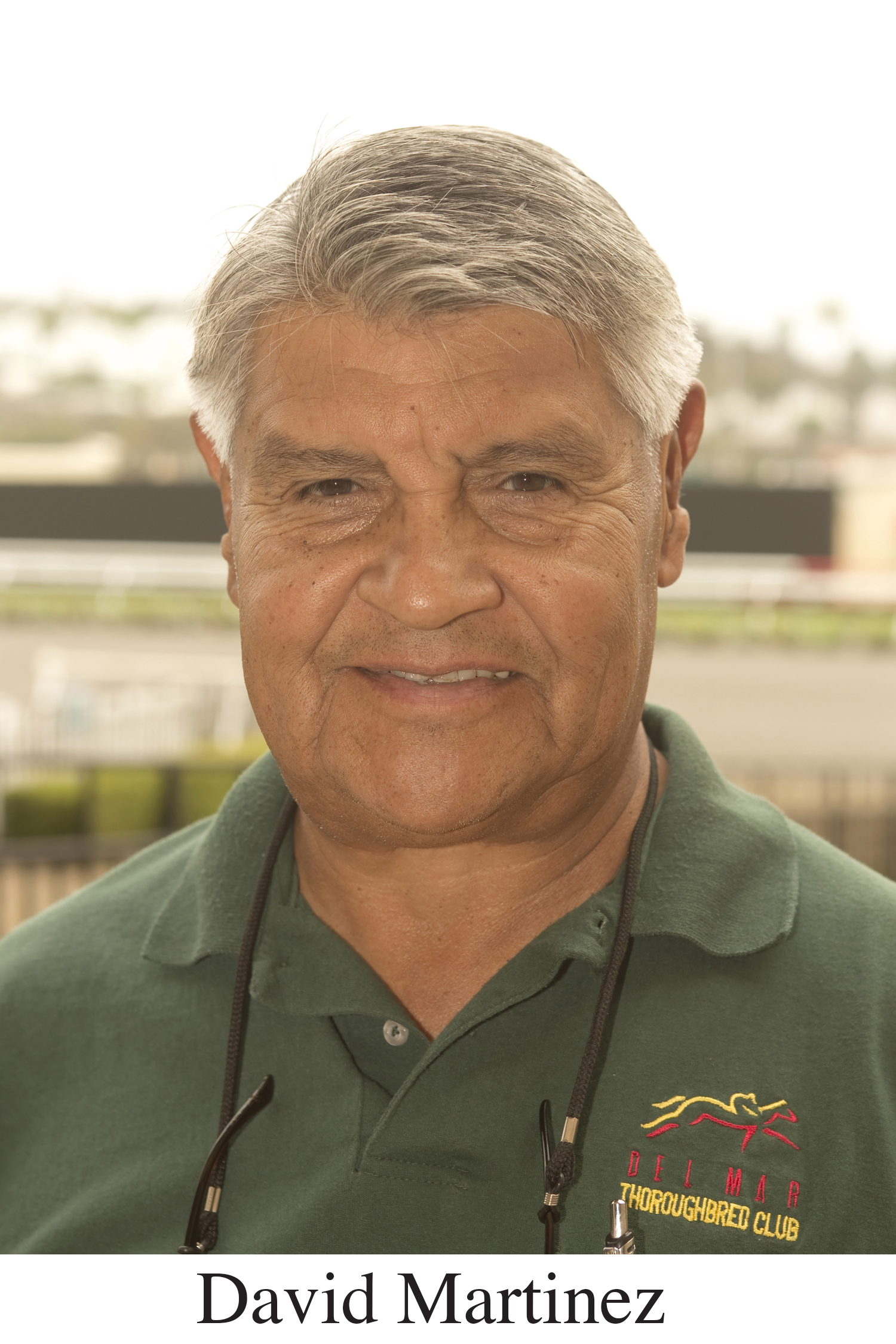 Longtime Del Mar employee David Martinez will be honored by the California Emergency Medical Services Authority as the winner of its Civilian Award at the group's annual awards banquet on December 3rd in San Francisco.
The award, given by the 80,000-member association to a civilian "who provides extraordinary service during the course of an EMS emergency," is awarded to only one non-EMS provider in the state of California each year.
Martinez, who has worked for the Del Mar Thoroughbred Club for the past 38 years and is currently its foreman of laborers, was credited with saving the life of a 7-year-old boy by pulling him out of a burning trailer just seconds before it was engulfed in flames.
Martinez's courageous actions took place at 5:30 a.m. on August 6th in the RV park located on the southwest portion of the Del Mar Fairgrounds. The boy he rescued was Aleksei Avila, the son of exercise rider Manny Avila. By Martinez's own account, the flames in the trailer were no more than six inches above the head of the boy who was curled up in a fetal position. Yet despite his courageous actions, Martinez -- a father and a grandfather -- refused to consider himself a hero.
"For a couple of minutes, that little boy was mine, like one of my kids or grandkids," he was quoted as saying afterwards. "I'm really not a hero. I didn't do anything that any other person up here wouldn't have done. I was just a guy in the right place at the right time."
While the 63-year-old Martinez refused to call himself a hero, many others did. His rescue was a local news story of note and impressive enough to the EMS personnel at the City of Del Mar's Fire Station located on the Del Mar Fairgrounds that they nominated him for his winning statewide civilian award.
"David, most assuredly, is our hero," said DMTC president and CEO Joe Harper. "He's been our rock solid guy around here forever. Now everyone else knows it, too."
Martinez will join EMS award-winning personnel at the honors ceremony on December 3rd at the Marines' Memorial Hotel in San Francisco with several Del Mar Thoroughbred Club personnel alongside. Additionally, next spring – in a salute and a thank you from DMTC – he and his wife of 40 years, Liz, will head off to London on an all-expenses paid trip to watch a pair of Premier League soccer games played by his favorite team -- Manchester United.
11/22/14 ###