Sunday, August 27th, 2017 ( 11 months ago )
Del Mar Pick Six Hit for $568,696 by Single Ticket Holder Sunday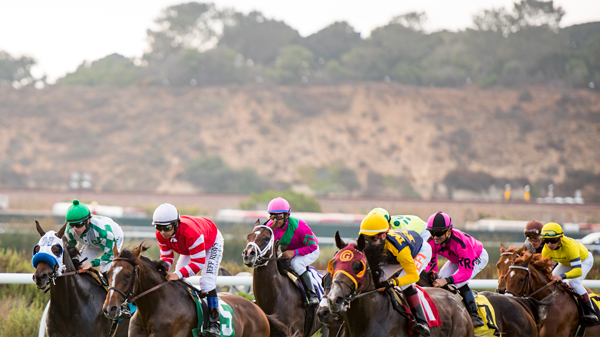 A lone bettor cashed in big time Sunday at Del Mar where their ticket swept the day's Pick Six pool of $265,910 and also took down the five-day "Jackpot" carryover of $302,786 for a total score of $568,696.
The ticket was purchased at the United Tote out of Brooklyn, New York.
The six-race wager included a trio of favorites and a like number of longshots. It also included a win disqualification in the featured Torrey Pines Stakes and a pair of odds-on favorites (Paradise Woods in the 6th Race and Nero in the 7th) being beaten.
There was a consolation payout of $739.60 to 78 tickets with five winners.
The day's Pick Six sequence unfolded like this: Race 5 – #2 Doc Curlin ($7.00); Race 6 -- #8 on a DQ Muny Spunt ($38.60); Race 7 -- #12 Beautiful Shot ($16.40); Race 8 -- #2 Bird is the Word ($5.60); Race 9 -- #8 Sir Sampson ($6.20), and Race 10 -- #6 Action Hero ($25.40).
Racing will resume at Del Mar Wednesday with first post at 2 p.m.