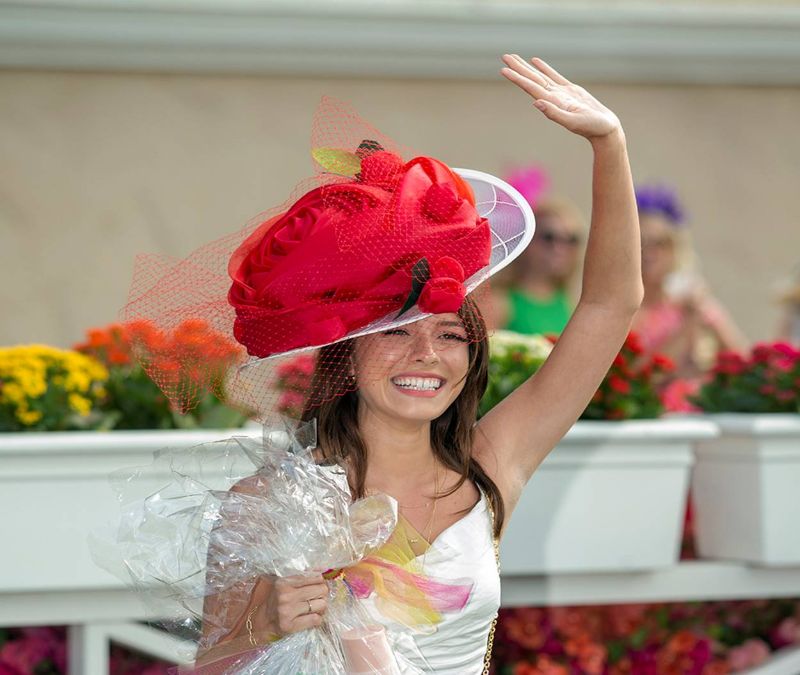 Rebecca Smith © Benoit Photo
The 27th annual Opening Day Hats Contest at Del Mar drew more than 100 contestants. Categories included Most Glamorous, Best Fascinator, Best Flowers and Best Racing/All Others. Contestants competed for more than $4,000 in cash and prizes.
The Grand Prize winner was Rebecca Smith of Encinitas who competed in the Best Flowers category. Rebecca receives two VIP tickets to the 2021 Breeders' Cup World Championships at Del Mar, valued at $1,000. She was also awarded a $300 cash prize plus a Studio Savvy Salon Gift Basket of $250 for a grand total of more than $1,500 in prizes.
Rebecca's exquisite hat, designed by Christine Moore, had netting interwoven with touches of green leaves in the front and back. The folded red material created depth and romance and the judges loved the match to a Nicole Miller white dress.
First place in the Fascinator category was Kathy LaBordo from San Diego. Belinda Berry of Walnut Creek won the Most Glamorous category. First in the Best Racing/All Others theme went to Lori Shelton of San Diego.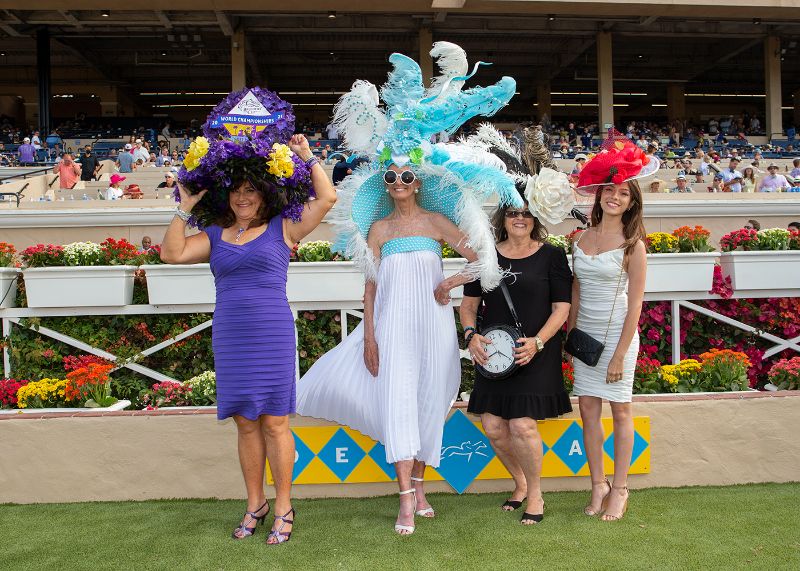 Finalists from left to right: Lori Shelton, Best Racing/All Others; Belinda Berry, Most Glamorous: Kathy LaBordo, Best Fascinator; Rebecca Smith, Best Flowers