Sunday, September 5th, 2021 ( 3 weeks ago )
Del Mar Juvenile Fillies Turf Quotes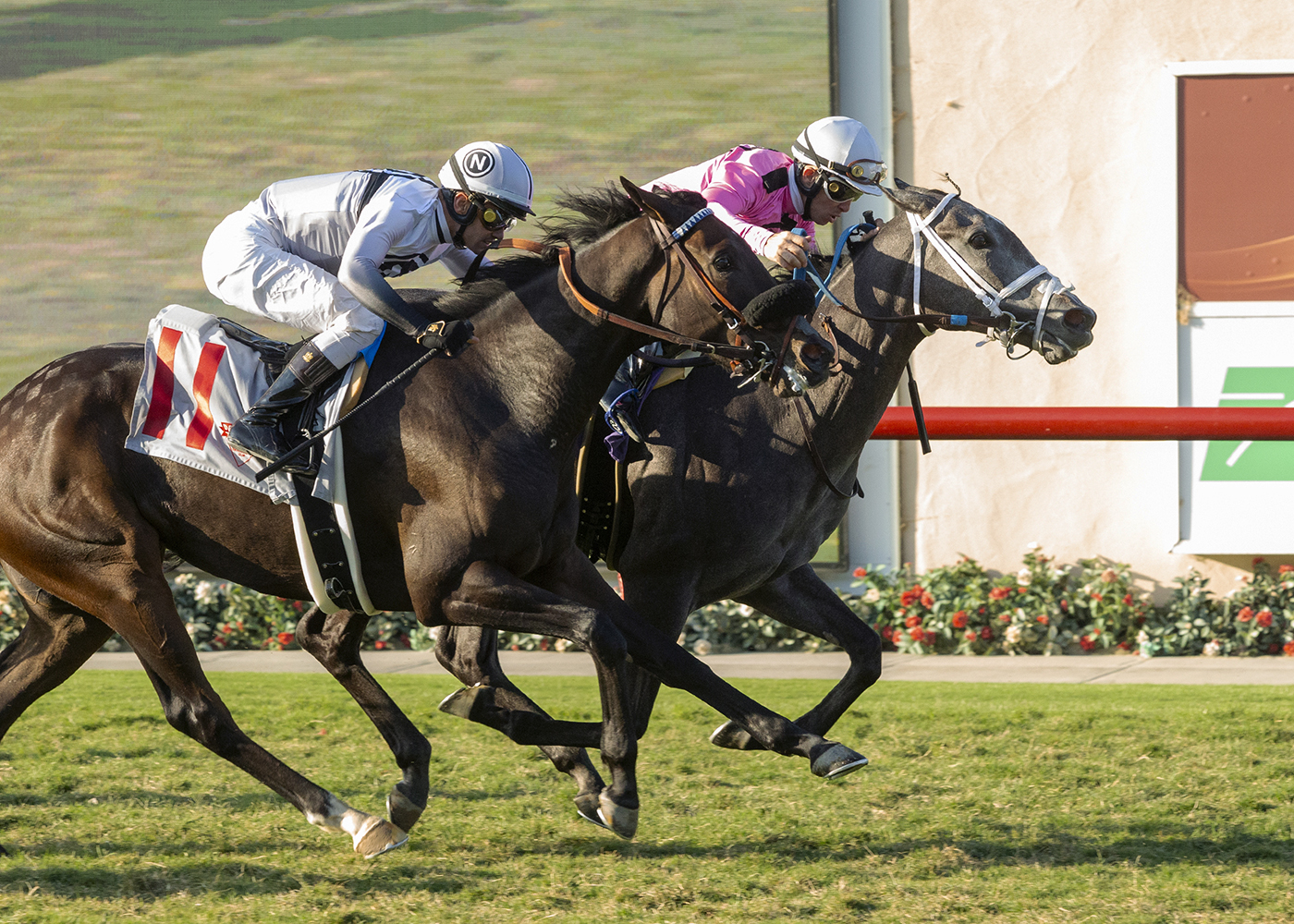 Liam's Dove © Benoit Photo
KYLE FREY (Liam's Dove, winner) – She fell out of there and I saw that we were all pretty much in a straight line. So I clucked to her a little bit and got a good spot up front. On the backside I saw her ears go up, and that's when you know they're happy. We just went on with it from there and she got it done."
Is he happy he didn't follow through with plans to head back to the Bay Area, but stayed at the Del Mar meet instead?
"Darn-tootin'! I know this is a tougher group of riders to go against, but I don't feel like they're a whole lot better than me. I think I fit here and it has been working out."
(The win was Frey's 14 of the meet and he is currently the sixth-leading jockey at the session.)
PETER MILLER (Liam's Dove, winner) "I'm speechless. A 30-1 shocker. Kyle (Frey) is a good speed rider, but I didn't think we would be on the lead. I thought some horses would go and we'd be sitting second or third. But Kyle got the lead and put them to sleep. He played it and played it. We tried to run her in a maiden race and didn't get in, it overfilled. We didn't want to wait to Santa Anita to run her again, so this was kind of a second option. I asked Mr. (Gary) Barber if it would be OK to run here and he said yes."
---
FRACTIONS: :22.71 :46.82 1:11.26 1:23.93 1:356.65
The victory was the second stakes victory of the meet for rider Frey, but his first in the Del Mar Juvenile Fillies Turf. He now has two stakes wins at Del Mar.
The stakes win was the fifth of the meet for trainer Miller, but his first in the Juvenile Fillies Turf. He now has 43 stakes wins at Del Mar.
The winning owner is Gary Barber of Los Angeles, CA.