Friday, October 20th, 2017 ( 1 year ago )
Del Mar, Breeders' Cup Bettors Win With New Tax Regulations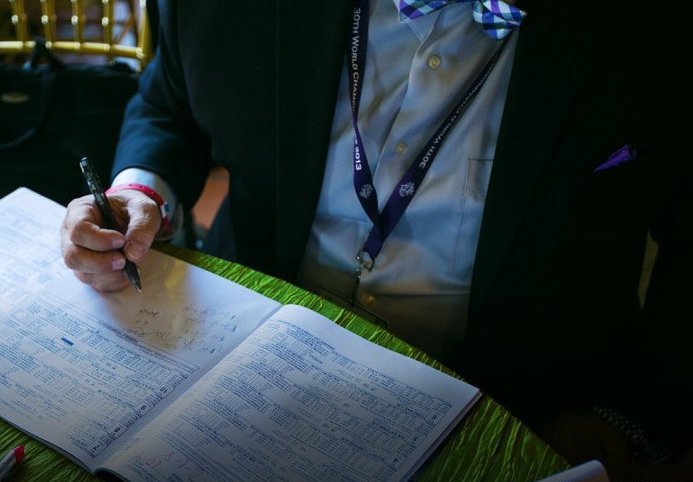 Del Mar Thoroughbred Club – with the start of its fall race meet on November 1 – and the Breeders' Cup – which is bringing its championship days to the seaside oval on November 3 and 4 – both will employ the updated U.S.TreasuryDepartment/Internal Revenue Service (IRS) tax wagering rules put into place nationally in September.
The renovated betting arrangement will be a boon to horse players and bring about substantial savings in time and paper work.
Under the new regulations, the IRS will consider the inclusion of a bettor's entire investment in a single pari-mutuel pool on a ticket when determining the amount reported or withheld for tax purposes, as opposed to only the amount wagered on the correct result.
Previously, a winning $2 Pick Six total bet of $80 using various combinations was counted as only a $2 bet keyed on the lone correct ticket. Further, any payoff greater than $600 and at least 300-1 odds required the player to report winnings to the IRS and, in the case of wins above $5,000, an additional on-the-spot 25% had to be withheld from the actual winnings. Now, with the new regulations in place, the size of the wager is the determining factor in triggering the reporting and any withholding to the IRS. In the projected case of the $80 bet on a $2 Pick Six, the reporting and withholding level would rise to $24,000 (300 X 80).
The end result is expected to eliminate much of the paper work and the "holding" of winnings, making betting easier and returning more funds to bettors, thus allowing for more "churn," or ongoing wagering throughout a day.
"The new regulations will greatly reduce patron sign-ups to report winnings to the IRS," noted Del Mar's chief financial officer, Mike Ernst. "This will speed up the cashing of winning tickets, reduce paperwork and will allow for additional wagering and commissions, therefore generating more purse money for our horsemen. It is a win for all concerned."
The change in the long-standing regulations, which came about only after years of lobbying efforts by industry stakeholders, has been estimated to likely increase wagering by as much as 10% annually, or upwards of $1 billion.
Del Mar's 16-day fall race meeting will run from November 1 to Sunday, November 26. The two-day inclusion of the 13 Breeders' Cup championship races in the initial week of the session is a first for the shore racing headquarters and its home base in the San Diego area. Various estimates surrounding the racing extravaganza that offers $28.5 million in purses and includes a week-long festival leading up to the big racing cards, project an economic impact of more than $100 million in the local community.