Sunday, July 22nd, 2018 ( 10 months ago )
Del Mar Breaks Running With Strong Ups in Handle, Attendance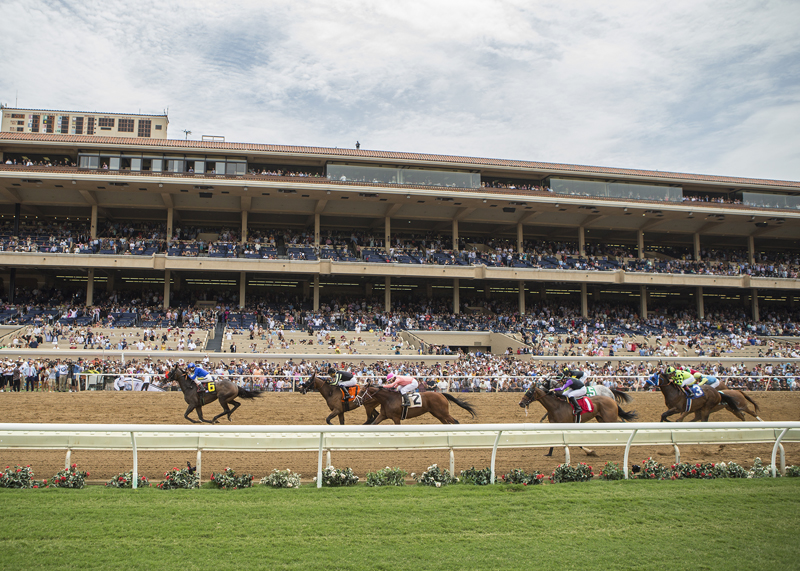 Opening Day © Benoit Photo
Del Mar's 79th summer racing season broke from the gate running with high quality competitive racing that provided gains in handle, field size and attendance.
The seaside oval's numbers after the first five days of a 36-day meeting outpaced 2017's opening week, including an 8% increase in total wagering and on-track attendance up 9%.
"Our customers are responding positively to the return of racing at Del Mar and the big fields full of good horses that they've seen here all week long," said Del Mar Thoroughbred Club's CFO Mike Ernst. "We're putting out a good product, our weather has been San Diego through and through and overall there is good buzz to the start of the meet."
Daily average attendance for the week checked in at 18,201 per day, a 9.4% rise from the first week of 2017 when the average was 16,638.
Total wagering raced ahead by 8.6% with an average daily handle of $14,737,431 for 2018 as opposed to $13,574,927 in 2017.
Field size, a key metric to increasing handle, was especially strong in week one. There have been a total of 45 races run through five days, drawing a total of 434 starters. That equates to 9.62 horses-per-race, a substantial increase over last year's average at this time of 8.93 horses-per-race.
"Our horsemen have been nothing short of great with their early response to what we're offering," said Del Mar's executive vice president for racing Tom Robbins. "We started off on a roll and we just want to keep it going. 'Ship and Win' has been a positive to attract out-of-state runners, we have some new stables contributing to the population and our track and turf crews have done an exceptional job. A week into the meet, I couldn't be more pleased."
Del Mar will now take a two-day break and return to action Wednesday with a first post at 2 p.m. The upcoming week will offer more top-quality racing, including the Grade I Bing Crosby Stakes at six furlongs on Saturday and the Grade I Clement L. Hirsch at 1-1/16 miles on turf Sunday.