Thursday, October 17th, 2019 ( 1 year ago )
Condition Book for Del Mar's Bing Crosby Season Now Out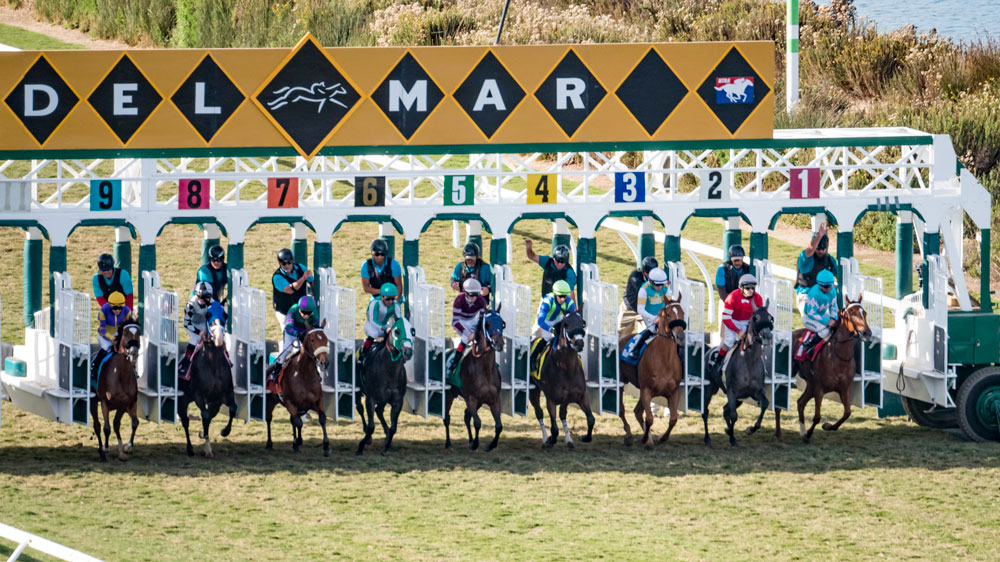 Del Mar has announced the release of its condition book for the upcoming Bing Crosby Season. The 15-day session – running from Friday, November 8 to Sunday, December 1 – has been covered entirely in a single book for the first time.
This will be the seaside track's sixth fall session, a compact stand that has become the foremost late-year meeting in the country.
"We've built the fall meet into a real winner and we'll continue to emphasize the things that have worked well for us with it – 2-year-old and turf racing," said Del Mar's racing secretary David Jerkens. "Laying out the entire season in one book this year will allow our horsemen to plan ahead. Trainers can make arrangements for which horses they want to stable here, or map out shipping schedules for those that will be coming down from Los Angeles."
The condition book is available on-line. Hard copies also are being distributed at racing centers throughout California.
The track will offer 14 stakes during the meet, nine of them graded, headed by the Grade I, $300,000 Hollywood Derby on Saturday, November 30 and the Grade I, $300,000 Matriarch Stakes on Sunday, December 1.
Del Mar's fall stakes roster with its turf emphasis – nine of the races are on the lawn – has drawn horses from across the country previously and more of the same is expected this year.
Racing will be conducted Friday through Sunday on opening weekend, then Thursday through Sunday for the remaining three weeks. The racing office is planning on eight-race cards on weekdays, nine-race cards on weekends. With the exception of Thursday, November 28 Thanksgiving Day's special 11 a.m. first post, post on all other days will be at 12:30 p.m.