Thursday, October 26th, 2017 ( 1 year ago )
CalRacingCares.Com Launches Today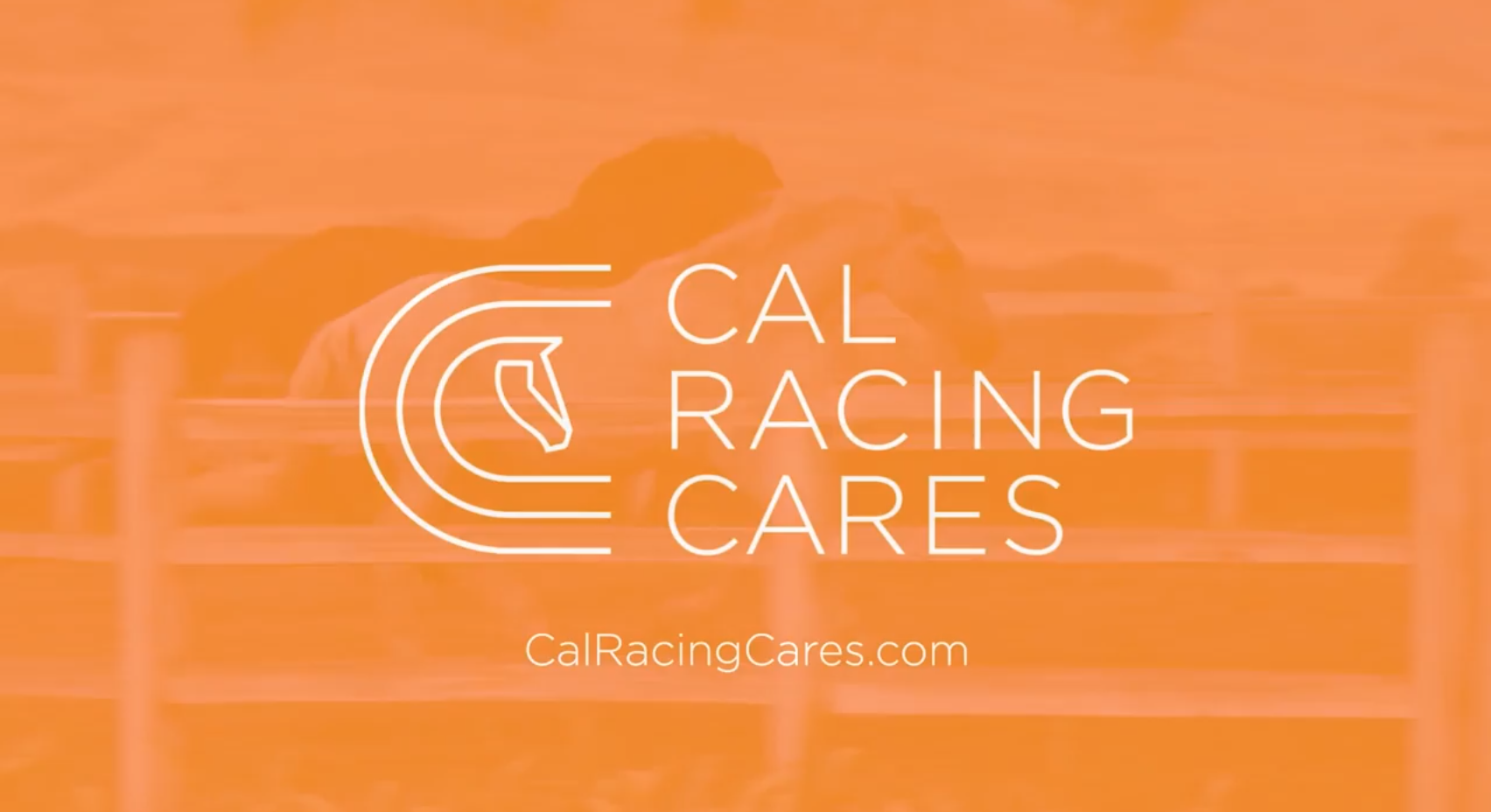 The California Marketing Committee (CMC) launched a new communications program today, Cal Racing Cares (CalRacingCares.com), to increase public awareness of the industry's comprehensive equine health and safety initiatives.
Cal Racing Cares includes a website, video and digital content that detail extensive equine safety and welfare measures, thoroughbred aftercare, training and veterinary policies along with other ongoing care and safety measures.
"Thoroughbreds in training in California receive a tremendous amount of care and handling every day. There is a strong industry-wide commitment in our state to continuously improve equine health, safety and aftercare. While most industry participants understand all the things that we do to care for these amazing athletes, the CMC and the tracks, fairs and horsemen that we represent felt like we needed to provide a platform where fans and the general public could learn more," said Greg Avioli,Chairman of the CMC and President of the Thoroughbred Owners of California. "We have created Cal Racing Cares to be a place where we can provide information, answer questions and share progress."
Cal Racing Cares has produced an introductory video (link) featuring interviews with regulators, including CHRB Chairman Chuck Winner, Madeline Auerbach, a current CHRB member and leading aftercare advocate, Bo Derek, former CHRB member and leading animal welfare advocate, veterinarians, grooms and others who work behind the scenes and are responsible for the daily care and monitoring of horses in training. Cal Racing Cares will produce and release additional video and content in the coming weeks, including an in-depth look at thoroughbred retirement and aftercare in the state. The web site also features an "Ask The Vet" section where people can ask questions of and get answers from a panel of veterinarians who specialize in caring for horses.
The Cal Racing Cares platform is a collaborative venture of California Racing stakeholders, with financial and promotional support of the Thoroughbred Owners of California and the California Marketing Committee, and California race tracks and racing fairs. It is produced in cooperation with the CHRB.
California's major tracks, including Santa Anita, Del Mar, Golden Gate and Los Alamitos will promote and publicize Cal Racing Cares during each of their respective racing seasons.
For more information, visit CalRacingCares.com
---
Media Contact: Mary Forney, (626) 574-6617 or mforney@toconline.com