Monday, March 6th, 2017 ( 1 year ago )
Breeders' Cup Opens Ticket Sales to the General Public for 2017 World Championships
Following Successful Pre-Sale, Remaining Tickets Expected to Sell Out Quickly and Fans Encouraged to Purchase Tickets Right Away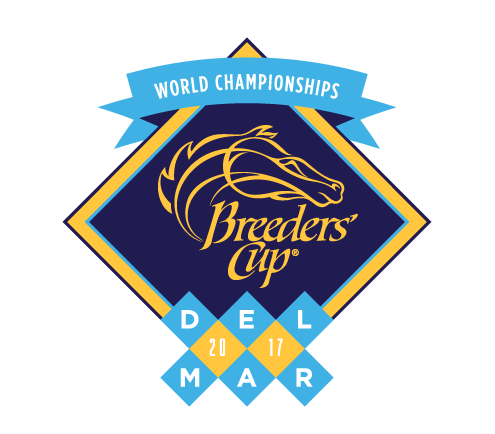 The Breeders' Cup today announced that tickets to the 2017 Breeders' Cup World Championships at Del Mar on November 3-4 are now available to the general public for purchase. The highly-anticipated 2017 Breeders' Cup World Championships will mark the first time that the sport's most prestigious two-day racing event will be held at Del Mar, the historic track located in northern San Diego. Fans can purchase tickets now online at www.BreedersCup.com/Tickets or by calling the ticketing center at 877-849-4287.
Following highly successful pre-sales to foal and stallion nominators and long-time patrons, great tickets are still available for both days in Clubhouse and Paddock Dining areas, as well as the Pacific Pavilion and General Admission passes in the Infield. For Friday, Stretch Run Boxes and Reserved Seats are still available, along with Clubhouse Walk Around passes and Trackside and Infield General Admission. Pre-packaged tickets and private hospitality, along with add-ons like parties, ground transportation, VIP Fast Access Passes and hotels, are also available through Breeders' Cup Experiences at www.BreedersCupExperiences.com.
"We are humbled by the incredible demand that we've seen already for tickets to the 2017 Breeders' Cup," said Craig Fravel, Breeders' Cup President and CEO. "We can't wait to bring the Breeders' Cup to Del Mar for the first time this November and showcase the sport's best racing, horses and jockeys alongside world-class dining and entertainment."
The 34th running of the Breeders' Cup will make history as it debuts at the iconic Del Mar racetrack – the place "Where the Turf Meets the Surf" – on November 3-4. San Diego's vibrant nightlife, beautiful beaches and sunny days offer an exciting backdrop for the 2017 event. Additionally, Breeders' Cup and Del Mar racetrack are investing approximately $4.5 million to create more premium seating options and enhance the on-site experience for fans and participants. Attendance will be capped at 37,500 people per day and the additional seating options, which will be strategically spread out to fully utilize the Del Mar grounds and minimize congestion, will add 2,700 seats to Del Mar.
All tickets to the 2017 Breeders' Cup will be sold in advance of the event – there will be no walk-up sales available for either day. Fans can purchase online at www.BreedersCup.com/Tickets or by calling the ticketing center at 877-849-4287.
Breeders' Cup will once again offer its official, secure and guaranteed resell platform, TicketResell, that allows patrons to resell tickets they can no longer use through SeatAdvisor Box Office. Fans interested in selling their Breeders' Cup tickets or purchasing resold inventory through TicketResell may call (859) 514-9428, Monday through Friday, 9:00 a.m. – 5:00 p.m. ET, email bctickets@breederscup.com or visit www.breederscup.com/tickets.
---
About Breeders' Cup
The Breeders' Cup administers the Breeders' Cup World Championships, Thoroughbred racing's year-end Championships. The Breeders' Cup also administers the Breeders' Cup Challenge qualifying series, which provides automatic starting positions into the Championships races. The 2017 Breeders' Cup World Championships, consisting of 13 Grade I races with purses and awards totaling more than $28 million, will be held November 3-4 at the Del Mar Thoroughbred Club in Del Mar, Calif., and will be televised live by the NBC Sports Group. The Breeders' Cup culminates with the $6 million Breeders' Cup Classic, which in 2016 was rated the World's Best Horse Race in the Longines International Federation of Horse Racing Authorities (IFHA) final rankings. Breeders' Cup press releases appear on the Breeders' Cup Web site, www.breederscup.com. You can also follow the Breeders' Cup on social media platforms Facebook, Twitter, Instagram, Snapchat and YouTube.
About Del Mar
Del Mar, just a few furlongs from the Pacific Ocean, has been a racing destination since its founding in 1937 by entertainment icon Bing Crosby and a crew of his Hollywood pals. Owner-breeder Crosby, known as the original laid-back Californian, put his special stamp on the place "where nobody's in a hurry but the horses." Bing penned and sang a ditty called "Where the Turf Meets the Surf" in 1938 and the song is still played today at the start and finish of every card. The seaside oval is one of America's racing stalwarts, a proving grounds for stars-in-the-making and stars-in-fact guided by first-rate horsemen and enjoyed by enthusiastic crowds all summer long. Del Mar also conducts a second racing meet – the Bing Crosby Season – during the month of November. In 2017 Del Mar will host its first Breeders' Cup on November 3 and 4. For more information, call 858-755-1141 or visit DelMarRacing.com. You can follow Del Mar on Facebook, Twitter, Instagram, Snapchat and YouTube.
---
Media Contact: Jim Gluckson, Breeders' Cup, 212-230-9512, jgluckson@breederscup.com
Hayley Karlan, Nike Communications, 646-654-3445, hkarlan@nikecomm.com