Saturday, December 3rd, 2016 ( 2 years ago )
$89,411 Carryover, Mandatory Payout in Del Mar Pick Six Sunday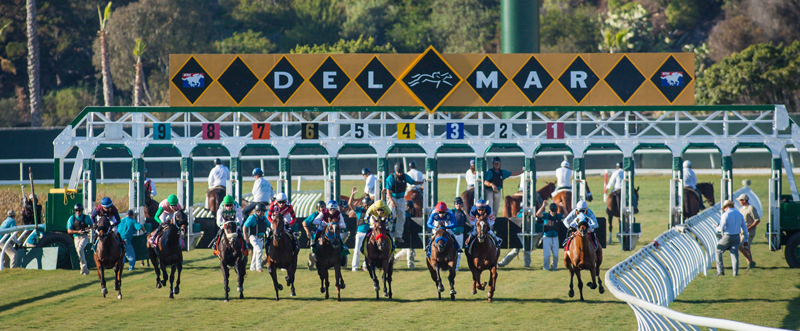 There will be an $89,411 Pick Six carryover and a mandatory payout Sunday in the Pick Six at Del Mar after action closed out Saturday on the track's penultimate fall meet card.
Though the regular Pick Six pool – which had climbed to $382,228 earlier in the day – was hit by 13 ticket holders for $17,929 apiece, the track's Single Ticket Pick Six Jackpot pool was not and its total prize of $89,411 automatically flows into the regular Pick Six pool Sunday offering players of the popular exotic wager a nice target to start the day. By rule, the closing card of the 15-day session requires a mandatory payout on the Pick Six bet.
Though there is no way to know for sure going in, past history says a pool the size of Sunday's – along with the mandatory payout – is likely to draw eight times the action in "chase" money. A total prize in the neighborhood of $750,000 looms likely for bettors who are willing to take a swing.
Saturday's Pick Six winning horses were:
(4th Race) Run Macho Run (Martin Garcia the rider) at $7.40; (5th Race) Paquita Coqueta (Gary Stevens) at $8.60; (6th Race) Vale Dori in the Bayakoa Handicap (Mike Smith) at $3; (7th Race) Annals of Time in the Hollywood Derby (Javier Castellano) at $13.80; (8th Race) American Anthem (Castellano) at $5.60, and (9th Race) Fabozzi (Drayden Van Dyke) at $28.20.
First post for Sunday's card is at 12:30 p.m.