Thursday, November 2nd, 2017 ( 1 year ago )
15th Bill Shoemaker Award to Go to Top Jockey at Breeders' Cup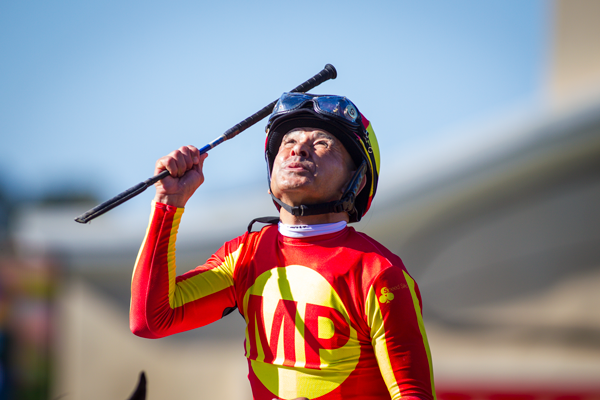 Last year's winner of the Bill Shoemaker Award, Mike Smith
DEL MAR, Calif. (Nov. 2, 2017) – The 15th Bill Shoemaker Award will be given this weekend to the outstanding jockey in the two-day Breeders' Cup World Championships at Del Mar racetrack that kick off Friday afternoon.
Won last year at Santa Anita by Mike Smith, who has nine mounts in Championship races this weekend, the Shoemaker Award is based on a 10-5-3-1 scoring system on first- through fourth-place finishes in each of the 13 Breeders' Cup World Championship races.
The Shoemaker Award is named in honor of one of the greatest jockeys in the history of Thoroughbred racing. Shoemaker, who captured the Kentucky Derby four times, won more than 8,800 races in a career that spanned more than 40 years. In 1987, at age 56, Shoemaker won the Breeders' Cup Classic aboard Ferdinand at Hollywood Park.