Wednesday, August 23rd, 2017 ( 3 years ago )
Trevor Denman Named to SCSB Hall of Fame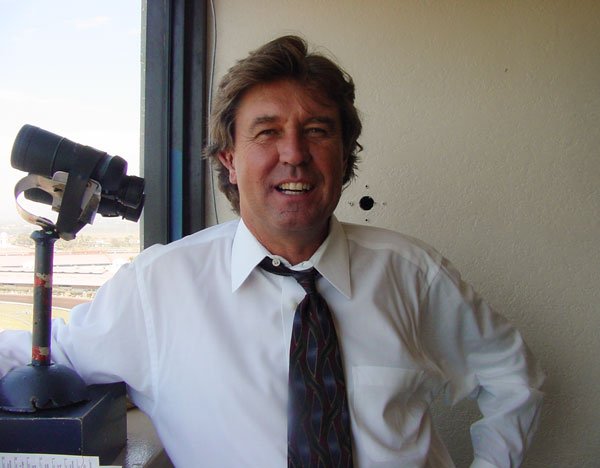 Trevor Denman, who has called the major race meets in Southern California for more than 30 years, has been named to the Southern California Sports Broadcasters Hall of Fame, it has been announced. The iconic caller, considered by many to be the best in the business, will be inducted at the 27th annual SCSB awards luncheon on January 22, 2018.
Denman, who has been Del Mar's announcer since 1984, previously called races at Santa Anita Park, Hollywood Park and Pomona/Fairplex Park during his sparkling career, in addition to tours as the voice of the Breeders' Cup. The South African native's colorful style reshaped the race calling genre in the U.S., introducing in-race commentary to what previously had been strictly factual presentations.
Denman has told the SCSB board that he'll make a special trip from his off-season Minnesota home for the award at the Lakeside Golf Club in Toluca Lake. Also being honored that day will be San Diegan Stu Lantz, who has called Los Angeles Lakers games on radio and television for the past 30 years.