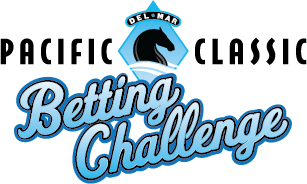 Sean Espino from nearby Solana Beach took a swing Saturday in Del Mar's Pacific Classic Betting Challenge. He hit it out of the park.
In the day's 7th Race, the regular tournament player put 4-1 shot Red King on top of odds-on favorite United in the Del Mar Handicap and played the one-way exacta for $1,000. When it hit, he collected $12,200.
That was enough to make him the winner of the "live money" Challenge that required players to put up $4,000 with $3,000 of it wagered throughout the afternoon and the other $1,000 placed in the prize pool.
So besides his take home tally of $12,070 at the end of the day, Espino also collected $50,000 for proving best in the 150-player contest that was conducted through TVG.com. It was the first time the Challenge was held on-line.
Second in the event was Joe Regan of Marlborough, MA with $11,545 in winnings and an additional $20,000 from the prize pool. Third was Seth Morris of Rockville Center, NY with $10,667 in bets cashed and an extra $5,000 from the pool.
Further, the top five finishers in yesterday's Challenge won free admission into the Breeders' Cup Betting Challenge (a $10,000 value to each), which offers $1-million in cash prizes.