Monday, September 4th, 2017 ( 3 years ago )
Another Season, Another Major Del Mar Record for Baffert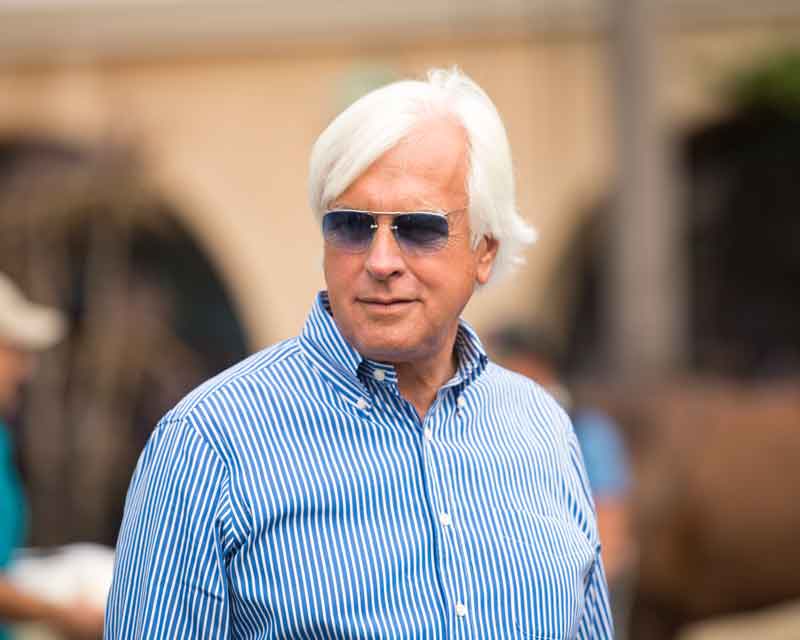 With the victory by St Patrick's Day in Saturday's eighth race, Bob Baffert moved ahead of Mike Mitchell to become Del Mar's all-time leading trainer for wins with 477 compiled over 29 years at the track.
Baffert was already the far and away leader for stakes victories with 123, counting two this season, and will be aiming to add to that total today with a (yes, record) 14th triumph in the Grade I $300,000 Del Mar Futurity if either Soul Streit or Zatter get home in front.
"Longevity and good horses will break records," Baffert said Monday morning. "To break the record was an honor. There are some great trainers on the roster."
Baffert became the third to climb atop the trainer wins ladder in the last 19 years and claimed the record in the shortest amount of time of the three.
In 1998, his 38th season at Del Mar, Ron McAnally surpassed Farrell Jones and held the top spot for 13 years. In 2011, his 35th season here, Mitchell climbed past McAnally. Baffert added win No. 478 with Alluring Star in Sunday's sixth race.
"I can't believe it has been that long," Baffert said. "I feel so fortunate. I never would have thought it would be possible when I first came here. I remember filling out my first claim for a horse here. I was completely lost, so nervous, didn't know what I was doing. I forgot to put the horse's name on the claim form.
"So the claim was voided. The horse dwelt in the gate and didn't even run."
A successful quarter horse trainer, Baffert was advised by D. Wayne Lukas to make the transition between breeds complete, as he had done. Baffert took the advice and started making Thoroughbred history. He bought his first thoroughbred at public auction in 1988. That horse, Thirty Slews, went on to win the 1992 Breeders' Cup Sprint.
His unprecedented success at Del Mar started modestly enough. Baffert trained six winners from 20 starters during the 1990 summer season. He cracked the Top 10 on the trainer list the following year, tying for eighth with nine wins from 29 starters.
He soon caught fire and, during a seven-year streak of training titles from 1997-2003, totaled 186 wins, averaging more than 26 a season during the span.
"I couldn't have done it without the clientele," Baffert said. "Mike Pegram and Hal Earnhardt who brought me over here and stuck with me. John Mabee and so many others.
"Del Mar has always been one of my favorite places to come and we've been able to maintain high standards for a long time."
Baffert complimented his predecessors. Ron McAnally: "I've always looked up to him and been a big fan of his." Mike Mitchell: "He was tough. He knew where to place his horses and he was just a competitor to the very end."
For the record: The win that put Baffert over the top was accomplished by 2-year-old St. Patrick's Day, a full brother to American Pharaoh, the horse that Baffert had trained to the ultimate achievement, a Triple Crown championship. In his second career start St Patrick's Day was a game wire-to-wire winner under Flavien Prat, pressured by Instilled Regard and Mike Smith for the entire 6 ½ furlongs.
There figure to be more wins in St Patrick's Day's future. And, of course, many more for Baffert.