Handicapping Challenge
When: Saturday & Sunday, July 27 - 28
Where: Seabiscuit Skyroom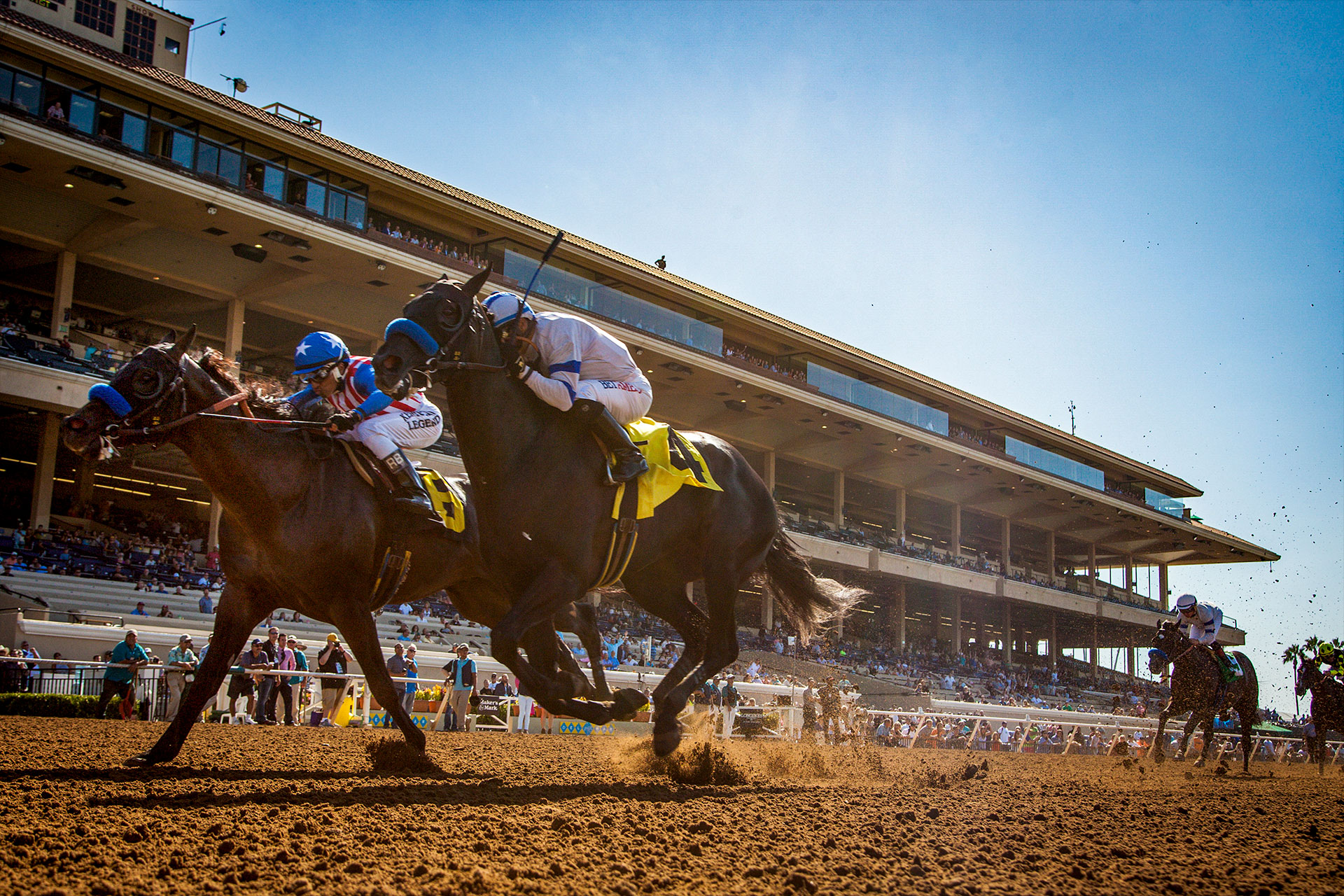 Del Mar Handicapping Challenge
To Enter :
$8,000 buy-in inclusive of $6,000 live bankroll and $2,000 towards the prize pool.
Up to two entries per person.
On-line feeder contests at www.HorseTourneys.com
Format :
Live money contest. Win, Place, Show, Exacta, Trifecta and Daily Double wagering.
Wager $500 or more on at least three Del Mar live races each day and at least $3,000 each day.
Prizes* :
100% of the prize pool returned including eight BCBC $10,000 entries and eight 2019 National Handicapping Challenge (NHC) entries awarded.
2018 FINAL PLACINGS
PLACE
NAME
FINAL BANKROLL
1
Dennis Montoro
$42,000
2
Gary West
$29,070
3
Florin Sima
$28,290
4
Kyle Fitzgerald
$26,563
5
Jonathon Kinchen
$25,689
6
Frank Mustari
$23,332
7
Jim Videtic
$20,800
8
Jim Meeks
$20,240
9
Blake Jessee
$19,240
10
Gary Broad
$19,182
Additional Details:
Players keep all remaining funds in their live-money bankroll.
Earn NHC Tour Points
Luxurious contest room and seating with hosted buffet and beverages. No dress code.
Please contact Chris Bahr,
chris@dmtc.com
, for contest questions, hotel suggestions and discounts, rules, etc.
*Based on expected 125 entrants, prizes subject to change.