The Grand
When: Friday, July 22, 2022
Where: Turf Club Tahona Terrace
This Event has SOLD OUT
Since Bing Crosby opened the doors in 1937, The Del Mar Thoroughbred Club has established a rich tradition of sport and style in San Diego. The Turf Club is the ultimate expression of Bing's vision for the iconic seaside oval.
Enter the inner circle of Del Mar's exclusive Turf Club, the Tahona Terrace, and become a part of Opening Day history with the inaugural cocktail experience featuring 'The Grand,' the ultimate margarita curated by Patrón Master Mixologist.
A portion of proceeds benefits California Retirement Management Account (CARMA), an organization dedicated to rehabilitation, retraining, and retirement of racehorses in California.
Opening Day privileges include:
'The Grand' Margarita
Turf Club Admission & Valet Parking
Exclusive Turf Club Tahona Terrace Access
Premium Complimentary Buffet & Hosted Bar
The Grand Margarita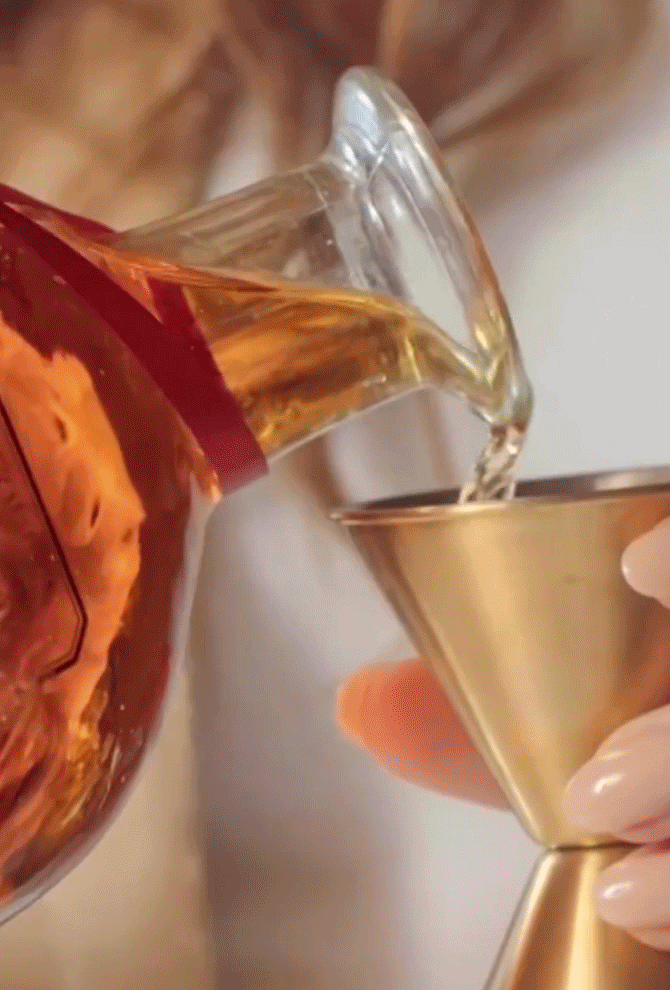 Presented in pewter chalice with bergamot smoke and poured over diamond-shaped ice from all-natural spring water sourced atop Palomar Mountain. Garnished with 23k gold flakes and float of 1/4 ounce Patrón en Lalique Series 3, a rare Extra Anejo tequila that honors Patrón's traditional techniques.
1 1/2 ounces Patrón Sherry Cask Aged Añejo
1 ounce Fresh Lime Juice
3/4 ounce Satsuma Mandarin Infused Citrónge Orange
1/2 ounce Maguey Sap
Black Lime Bitters
Limit six (6) tickets per person.

Turf Club Dress Code applies.

Must be of legal drinking age to consume alcohol.

Ticket does not include Trackside Turf Club Table seating.