August 26th, 2016Today at Del Mar
2016 Season Dates

Summer Meet: Fri, Jul. 15th - Mon, Sept. 5th

Bing Crosby Meet: Fri, Nov. 11th - Sun, Dec. 4th
$16,604.78 Super High 5 Carryover
Today's Events
Friday, August 26th
Del Mar Privileges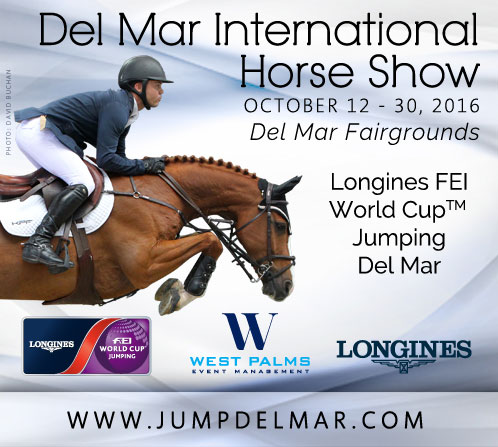 Join us at the Del Mar International Horse Show for an exciting night of world class show jumping competition, Oct 22! The Longines FEI World Cup™ Jumping Del Mar attracts the top athletes and horses from around the world, including Olympic Veterans from the 2016 Rio Olympics!
2016 Concert Line-Up
Playing Next at Del Mar...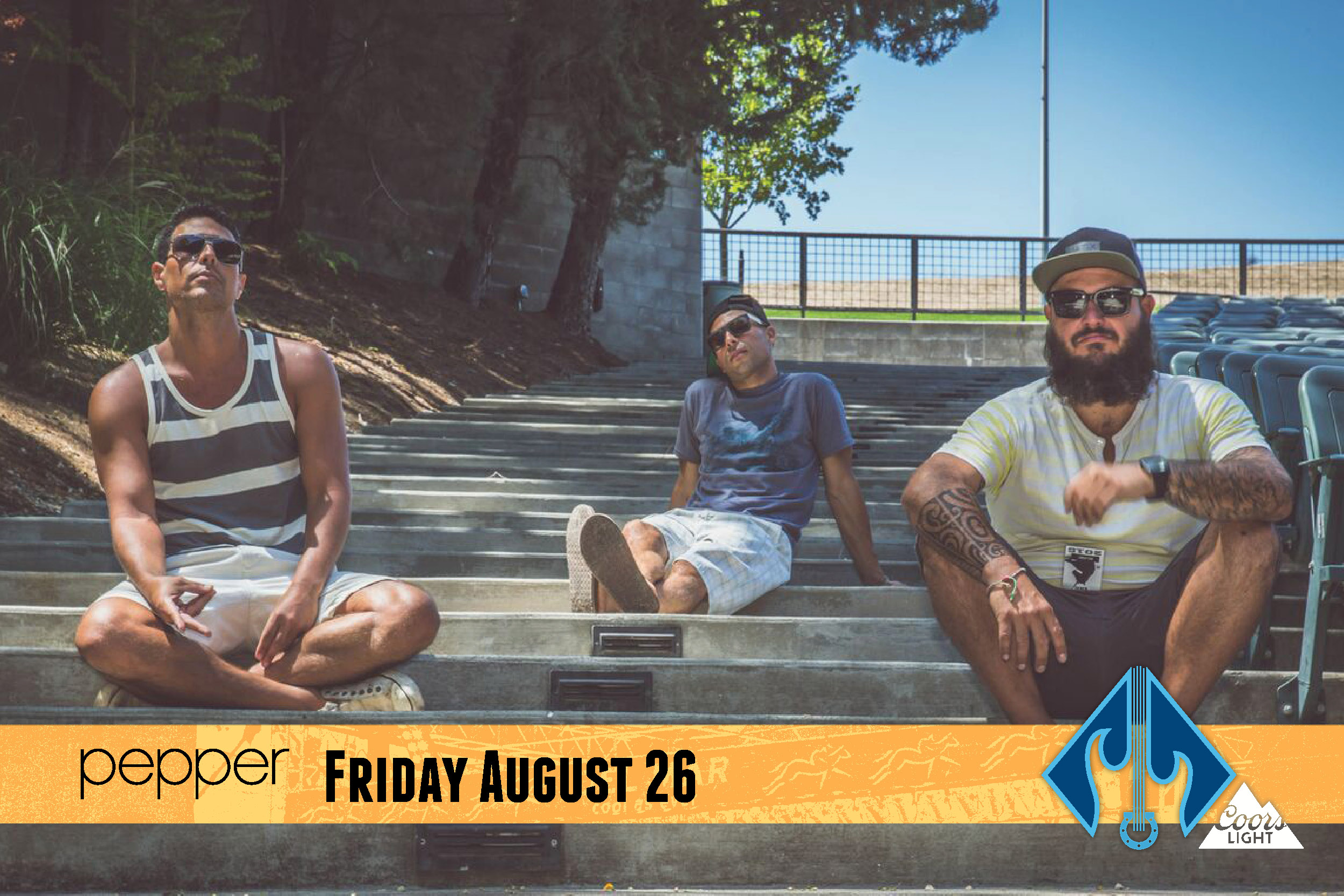 Upcoming Concerts
2016 Meet Leaders by Wins
W
P
S
Earnings
1
Flavien Prat
29
22
16
$1,814,655
2
Rafael Bejarano
27
28
20
$1,853,917
3
Santiago Gonzalez
25
27
19
$1,231,186
4
Kent J. Desormeaux
19
19
15
$1,200,398
5
Tyler Baze
17
19
26
$1,014,293

View All Meet Leaders
W
P
S
Earnings
1
Philip D'Amato
16
8
9
$1,095,912
2
Richard Baltas
13
12
7
$764,041
3
Bob Baffert
12
10
6
$1,133,320
4
Peter Miller
11
14
10
$663,115
5
John W. Sadler
9
6
9
$660,495

View All Meet Leaders
W
P
S
Earnings
1
Hronis Racing LLC
7
5
6
$555,545
2
DP Racing, LLC
7
3
3
$328,867
3
Reddam Racing LLC
6
5
3
$382,650
4
Rockingham Ranch
6
9
1
$353,595
5
Kaleem Shah, Inc.
4
4
2
$456,850

View All Meet Leaders
Fri, Aug 26th, 2016 4:03pm
King Louie on the job in the paddock. Happy #NationalDogDay from Del Mar! 🐶
25 likes
---
Facebook Posts
12 minutes ago
View Tweet
---
1 hour ago
Norberto Arroyo, Jr. makes it THREE in a row. 🔥🔥🔥
#OnFire
View Tweet
---
Twitter Posts