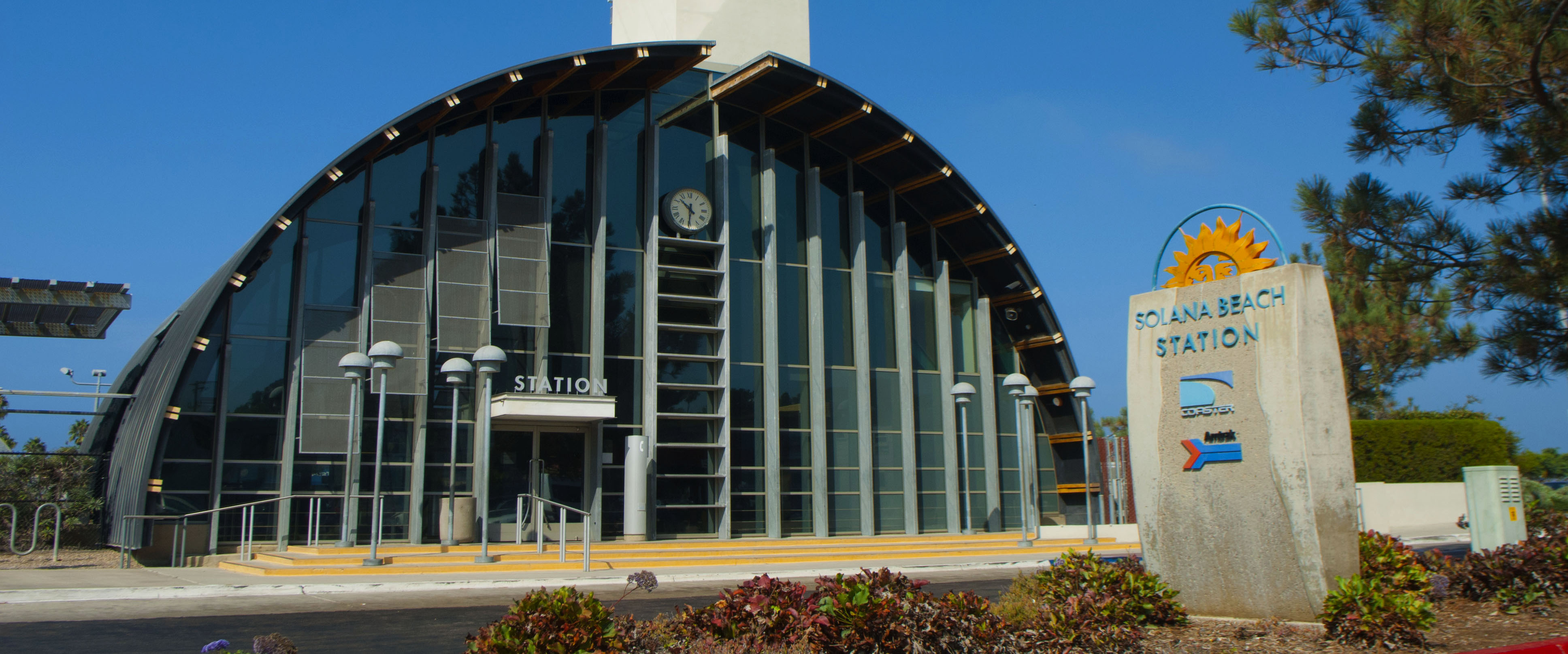 As founder Bing Crosby's signature Del Mar ditty goes:
"Where the turf meets the surf, down at old Del Mar
"Take a plane, take a train, take a car….."
When "The Crooner" penned that song to salute the track he founded back in 1937, you could get to Del Mar in just those ways. Although the plane part has changed (the airfield that was right alongside the Fairgrounds on which Del Mar sits closed in 1959), you still can take your car, of course, and now two different train lines make for easy access. Additionally, there are busses that will do the driving for you from all over San Diego County.
Friday's Opening Day at Del Mar puts special emphasis on getting to and from the track because of the expected throng of 40,000-plus who'll turn out for the 2 p.m. start of one of Southern California's premier summer parties. Not surprisingly, (auto) traffic can be, as they say, a "bear" that day. Not only that, but you get nicked with a $10 general parking fee upon arrival.
Those who prefer to keep the transportation hassles to a minimum usually call on trains or busses to solve many of their problems and Del Mar makes it about as easy as can be to go that route.
The key hub for virtually all of public transport is the Solana Beach train station, a modern facility which sits just nine-tenths of a mile north of the track. Both the local Coaster trains and the statewide Amtrak service stop at Solana Beach. The North County Transit District's Breeze busses stop at the station, too. And then Del Mar makes sure it is easy from there.
The track commissions the popular British Bus service – the same one it has used for the past 25 years -- that features classy English double-decker busses to meet all trains and busses arriving at the station. The British Busses then transport all passengers on a quick run to the racetrack. Those same busses turn around and take folks back to Solana Beach throughout the afternoon and into the evening. There is no charge for the service.
"We've added extra busses for Opening Day this year," said Del Mar's VP for operations Tim Read. "We've had 18 busses in the past, but we'll have at least 23 this year and more than half of them will be double-deckers. We expect to ferry at least 10,000 people from the station to the track and back and we'll do it quickly and conveniently."
For those wanting to make the public transportation connection, the easiest way to do it is on-line. Amtrak riders coming from as far north as Los Angeles or to the south from San Diego can get schedules and fares at
Amtrak.com
(click on Del Mar Racetrack or Surfliner). For those riding trains locally anywhere between San Diego and Oceanside, the way to go is
GoNCTD.com
(click on Coaster). Finally, bus riders in the county also want to use GoNCTD.com (click on Breeze) to get all the travel information they need. Del Mar Thoroughbred Club's website (
dmtc.com
) offers a full range of public transport options, listings and schedules by going to
dmtc.com/season/transportation
.
The gates to the racetrack open at 11:30 Friday morning ahead of the 2 p.m. first post and fans are encouraged to arrive early and cut down even further on traffic concerns.
After Del Mar's opening Friday through Sunday three-day weekend kick off, racing will be conducted on a Wednesday through Sunday basis for the balance of the summer through to Labor Day, September 5.