March 6th, 2015Today at Del Mar
2015 Meet Dates

Summer: Thu, Jul. 16th - Mon, Sept. 7th

Fall: Thu, Oct. 29th - Sun, Nov. 29th
Upcoming Events
Thursday, July 16th
More Info
Opening Day Hats Contest
2014 Meet Leaders by Wins
W
P
S
Earnings
1
Espinoza
12
5
5
$748,468
2
Trujillo
11
11
7
$559,854
3
Smith
9
5
6
$600,112
4
Dyke
9
20
10
$542,534
5
Talamo
9
5
4
$503,878

View All Meet Leaders
W
P
S
Earnings
1
Miller
15
9
9
$767,518
2
Puype
10
3
3
$391,132
3
Sadler
7
4
5
$307,884
4
Casse
5
4
0
$540,870
5
Mora
5
5
10
$235,124

View All Meet Leaders
W
P
S
Earnings
1
Rockingham Ranch
5
0
1
$117,660
2
Reddam Racing
2
3
3
$134,838
3
Poston, Bill and Vicki …
2
0
0
$123,600
4
Mansor, Tom and Tachycardia …
2
0
0
$93,000
5
Williams, and Larry …
2
1
0
$87,860

View All Meet Leaders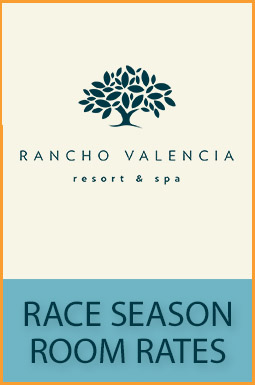 Thu, Mar 5th, 2015 2:37pm
#TBT to Shared Belief showing heart to win last year's Pacific Classic and good luck...
25 likes
---
Tue, Feb 24th, 2015 2:17pm
Gorgeous view of the seaside oval thanks to Smoke and Mirror Stables. Less than 5...
25 likes
---
Facebook Posts
1 week ago
View Tweet
---
1 week ago
Don't miss the fun fact at the end! McAnally cites Del Mar as favorite racing venue, noting relaxed atmosphere.
#WhereTheTur...fMeetsTheSurf
View Tweet
---
Twitter Posts