Del Mar's First Look
with Felix Taverna, Ken Daniels & Guests
Del Mar's First Look Podcasts are unavailable for this Fall Season, and will return Summer of 2015
Del Mar's First Look is a free Podcast, but we ask you to provide some basic information before having access to the audio file & feed.
---
NOW PLAYING
Wed, September 3rd
FINAL DEL MAR FIRST LOOK... CLOSING DAY... THANK YOU FOR LISTENING.. JOIN US EVERY SATURDAY & SUNDAY RACE & SPORTS RADIO 8AM PDT, 9AM MDT, 10AM CDT, 11AM EDT ....www.wsradio.com Follow us on Twitter....@lvkd1 & @felixtaverna Email: raceandsportsradio@yahoo.com SEE YOU IN NOVEMBER.. THE BING CROSBY MEET..
---
Show Archives
Tune-in the afternoon before each race day to hear commentary on the race card.
Subscribe to the PodCast
Enter your name and email address to gain access to the Podcast
Felix Taverna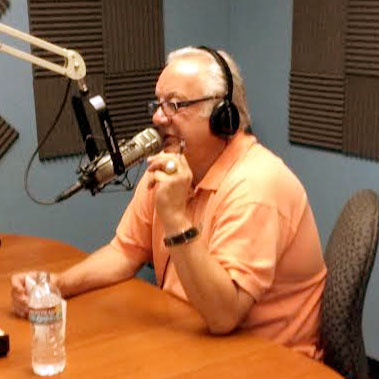 A veteran of Radio and Television production for over 20 years, Felix has been promoting and reporting on Thoroughbred Horse Racing for over two decades with his radio shows (The Thoroughbred Hot Line and most current Race & Sports Radio. His knack for getting top name guests, jockeys, trainers, owners to interview has been one of his strongest assets. Along with his love for the game and industry, he produces his weekly broadcast with partner Ken Daniels (Saturday and Sunday morning ) 8-10am PDT, 11-1pm EDT over the Ws Radio Network www.wsradio.com. In addition of producing and hosting Del Mar's "First Look" every racing day.
Ken Daniels
Ken Daniels is a veteran and professional player & father of three (Jayden, Kammie and Kenny Lincoln). He and his wife Angie reside in Las Vegas Nevada. A Graduate of Miami University (Ohio), Ken was inducted into Miami University's Sports Hall Of Fame for his accomplishments in Tennis. In 1992, Ken moved to become a professional Thoroughbred Handicapper. Has won numerous handicapping contests including Caesar's Palace World Cup Of Thoroughbred Handicapping, The Suncoast Invitational, The Las Vegas Hilton (PickThe Ponies) as well as mentoring his wife Angie to a runner up position in the DRF/NTRA National Championship in Las Vegas. He worked in the past for the "The Ragozin Sheets", which inspired him pursue professional handicapping. Ken met Felix Taverna in the MGM Casino in 1994 and both have blended together in bringing horse racing to the radio with The Thoroughbred Hot Line and their current Race & Sports Radio broadcasts of nearly 20 years.