Family Mile Fun Run FAQ
When: Thursday November 22 @ 8:00 AM
Where: Del Mar Main Track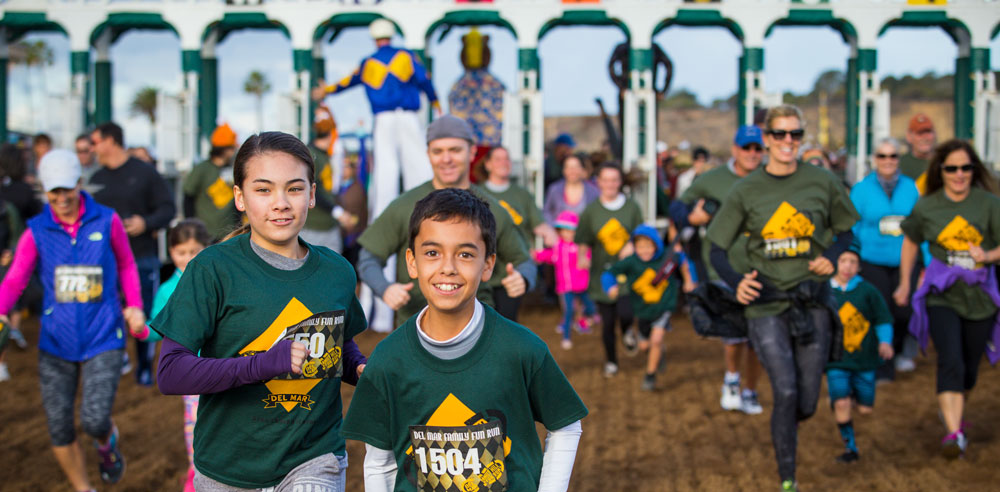 Parking
Check-In
Registration begins at 7 AM. Please proceed past the ticket gates and check-in at the registration tables located on the Clubhouse apron.
No lockers or bag check is available for run day gear.
Fun Run
The course begins in the Del Mar starting gate and loops 1 mile around the dirt track to the finish line.
Strollers are permitted on the track.
Photos will be taken in the Del Mar Winner's Circle after the run.
Please be courteous to other participants.
Other Information
Free activities, such as face painting and crafts, are available both before and after the race.
Helen Woodward's Puppy Race is held following the Fun Run.
Please refrain from bringing dogs to the facility.
For any other questions, please feel free to contact the Del Mar Thoroughbred Club at (858) 755-1141 ext. 3427