Daybreak At Del Mar
When: Saturdays @ 8 - 10 AM
Where: Clubhouse Terrace Restaurant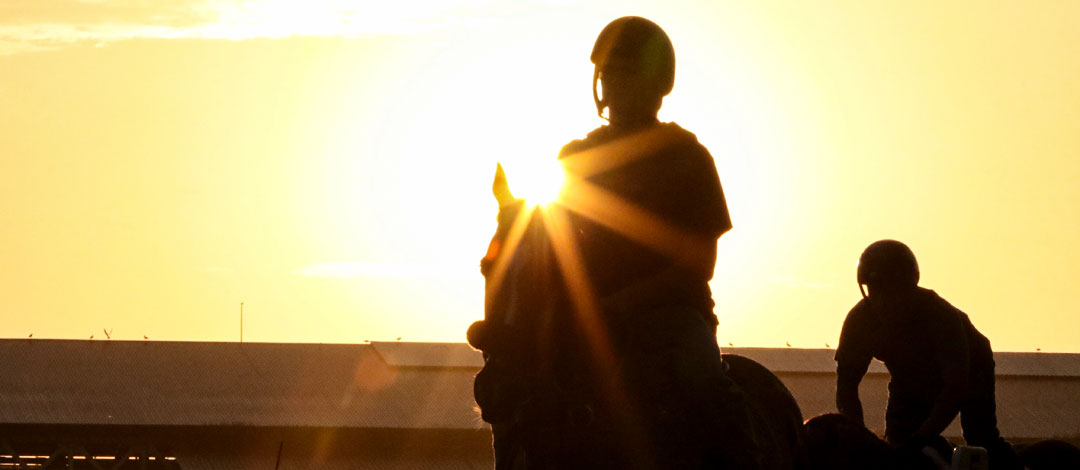 Early risers may enjoy morning workouts and breakfast in the Clubhouse Terrace Restaurant every Saturday during the Fall Racing Festival. Visitors will be able to view morning workouts and dine in the open air restaurant.
To attend, park in the main lot off Jimmy Durante Blvd., then proceed through the Clubhouse entrance to the second floor. There is no charge for admission to the event, but a $10 parking fee* applies.
*Those spending $25 or more in breakfast purchases will have the parking price deducted from the price of their bill.