Charity Challenge
When: Saturday, August 6
Where: On-Track or TVG.com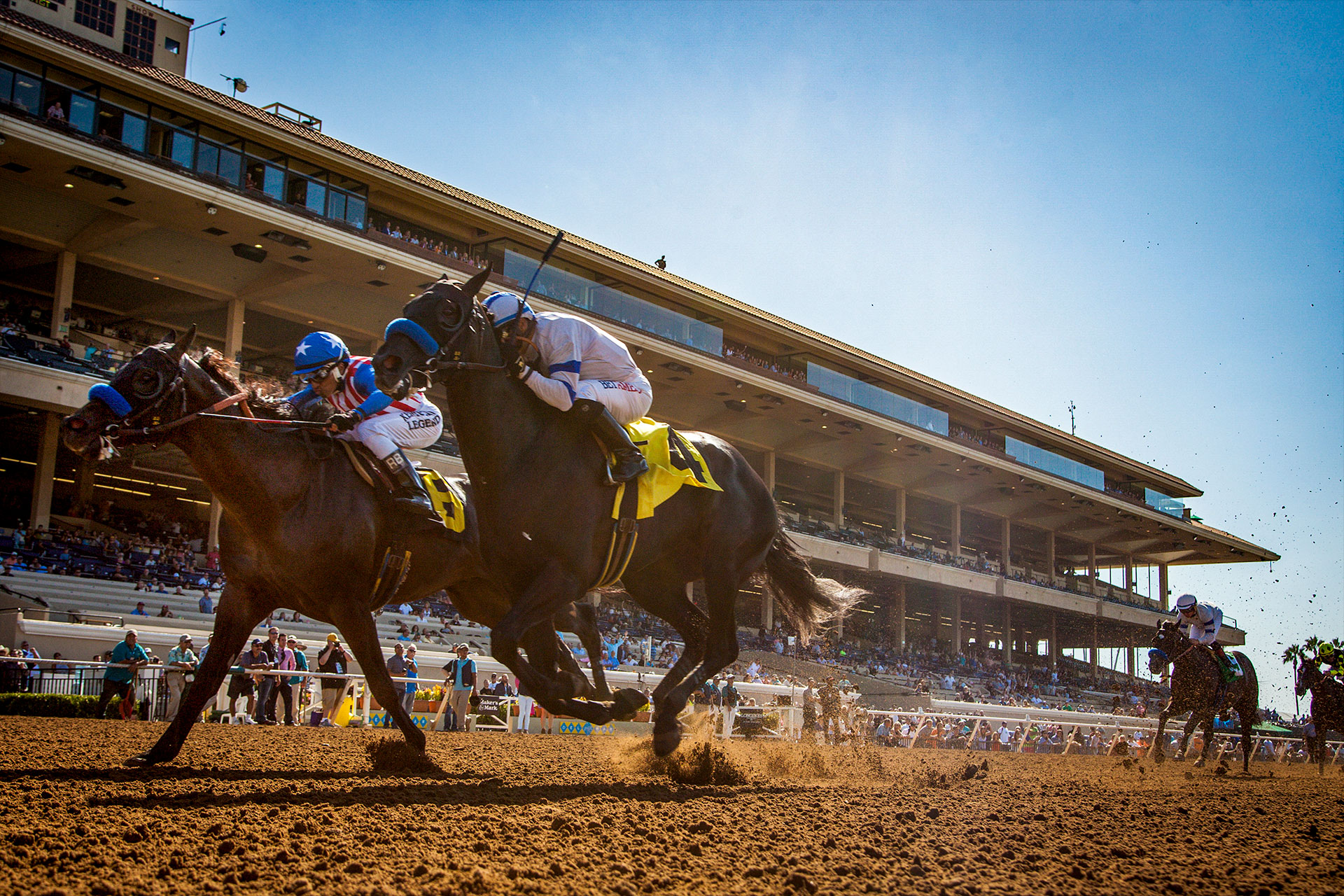 To Enter:
$600 buy-in inclusive of $300 live bankroll and $300 prize pool and charity donation.
Up to two entries per person.
Format :
Live money contest on-track at Del Mar or with TVG.com. Win, Place, Show, Exacta, Trifecta and Daily Double.
Prizes*:
60% of the prize pool returned in cash and prizes. Expected prizes include cash prizes, 2022 Breeders' Cup Betting Challenge entries, and NHC seats. Remainder benefits LRF Cares, a 501(c)(3) sponsored charity providing aftercare for thoroughbred horses.


2021 LRF Cares Charity Challenge Results
Place
Name
Final Bankroll
1
Brett Wiener 2
$3,775.40
2
Ciaran Thornton 2
$2,815.20
3
Tom Kolschowksy
$1,851.00
4
Jeffrey Schmitz
$1,725.50
5
Brett Wiener
$1,223.00
6
Ellis Starr
$ 906.90
7
Chris Podratz
$ 824.00
8
John Unick 2
$ 722.80
9
Nick Olson
$ 715.70
10
Richard Meister
$ 454.50
Additional Details:
Players keep all remaining funds in their live-money bankroll.
Capped at 150 entries.
Earn NHC Tour Points