Sing With Bing Contest
When: By Sunday, November 29
Where: Twitter & Instagram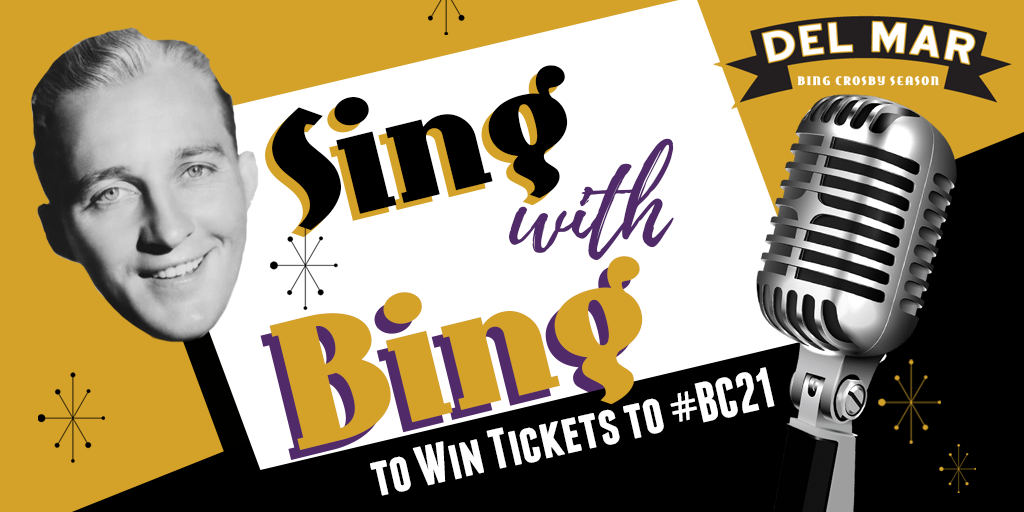 Bing Crosby fans, this one is for you! Breeders' Cup will be contested right here at the Seaside Oval next year and there's a chance to win tickets to the 2021 World Championships.

Submit a video singing Bing Crosby's "Where the Turf Meets the Surf" and use the hashtag #SingWithBing on twitter or instagram between now and then end of the meet on November 29th for your chance to win.
The winner will be announced at the end of the meet!